Middle School and High School Cross Country call-out meeting for runners and parents is tonight at 6:00 in the North Campus gym to discuss the run club, summer training, summer run camp, and the upcoming season. Contact Coach Sheri Aurenz at
saurenz@vcacademy.info
for more information.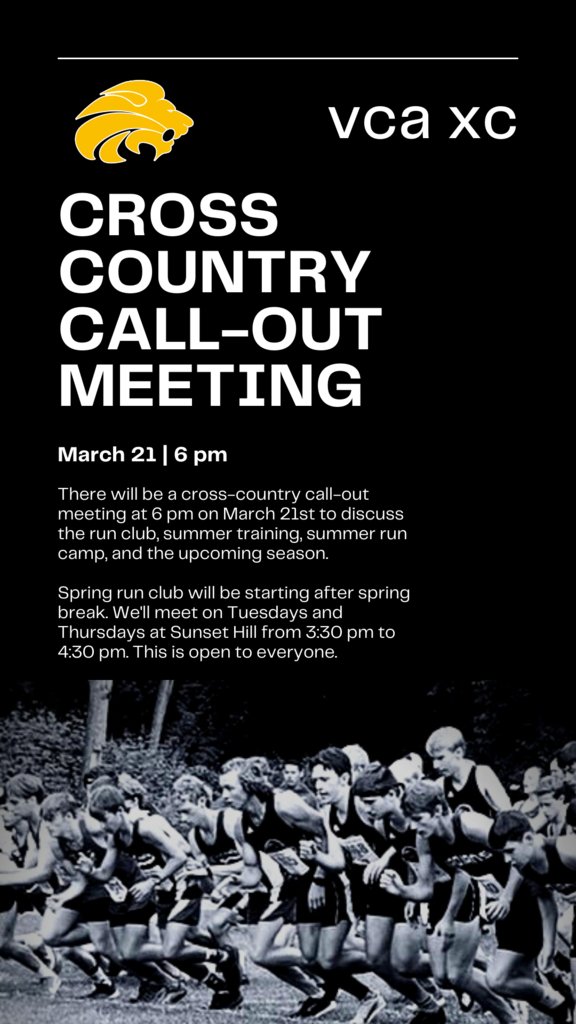 The Middle School and High School soccer call out meeting is tonight at 5:30 in the Gym. All players and parents are asked to attend.

Tomorrow is the last day to re-enroll for the 2023-2024 school year before we open enrollment to the public on Wednesday. If you haven't done so already, please re-enroll through your Sycamore account under "My School" and "Enrollment." Payment can be made through PayPal, cash/check in the school office or by credit/debit card at the North Campus office.
Read-a-Thon!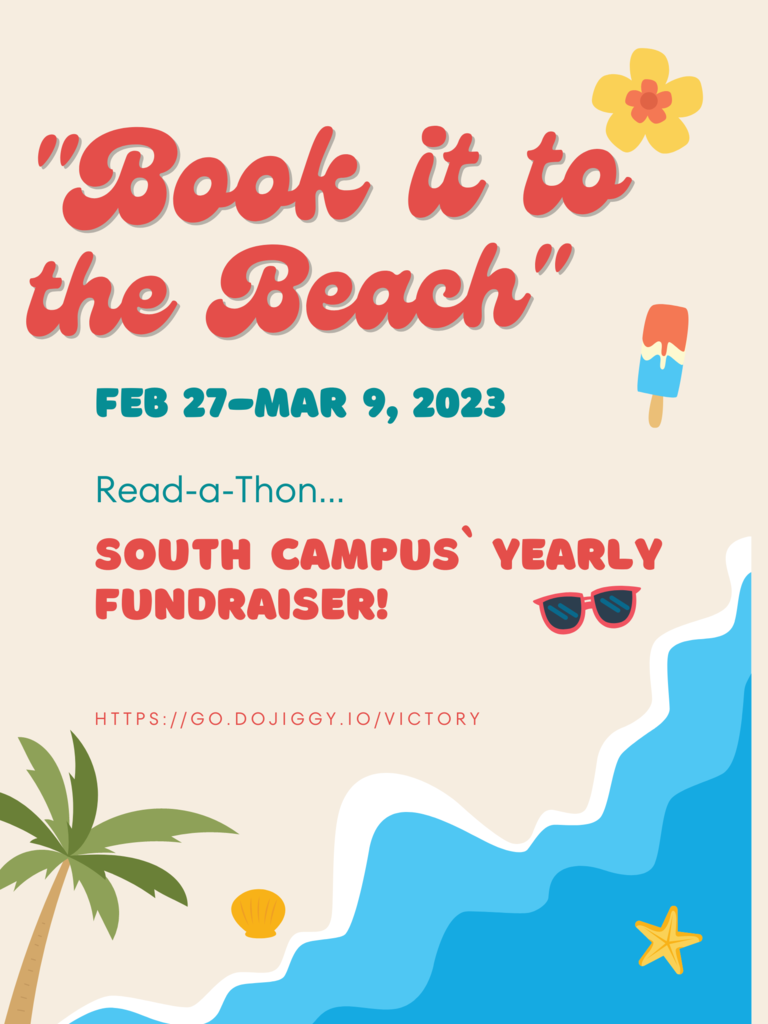 South Campus: You still have time to order our hot lunch today! Papa John's cheese pizza, carrots w/ranch, potato chips, and chocolate milk Please call or email with your students order by 8:30! Thank you! 4.25 for 1 slice 5.25 for 2 slices 219-548-8803
vcasc@vcacademy.info

VCA will be operating on a 2 hour delay today, February 17. Drop-off will begin at 9:45 am and classes will begin at 10:00 am at both campuses. There will be no before-school-care available this morning.
We are so excited to invite our Grandparents into our building!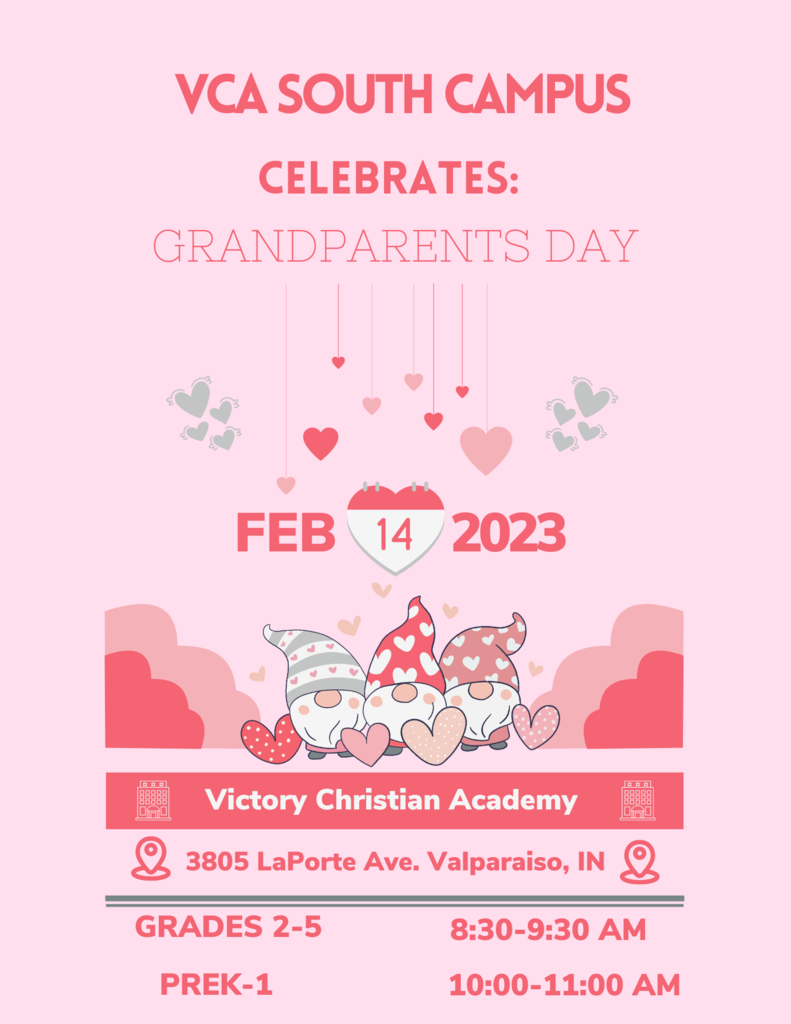 Due to weather conditions, VCA will NOT have in person learning today. We will be having an eLearning day. Students and parents are to check their email and/or Google Classroom for instructions from their teachers. Stay safe VCA!

This Friday is our first Dad's Lunch of 2023! All VCA dads, PreK-12, are invited for an hour of encouragement, fellowship and food. We will begin at 12:00 noon at the North Campus. Please RSVP to Megan Huber at 219-548-2701 or by emailing
vcabusinessoffice@vcacademy.info
. A $5 donation is appreciated.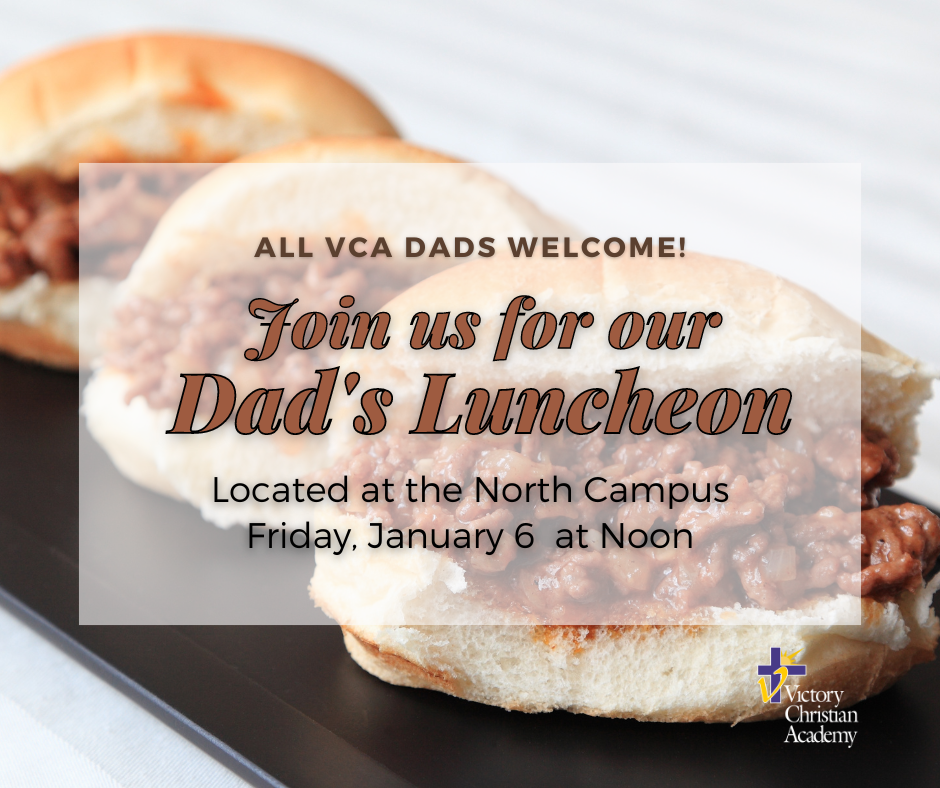 PreK registration for 23-24 begins tomorrow!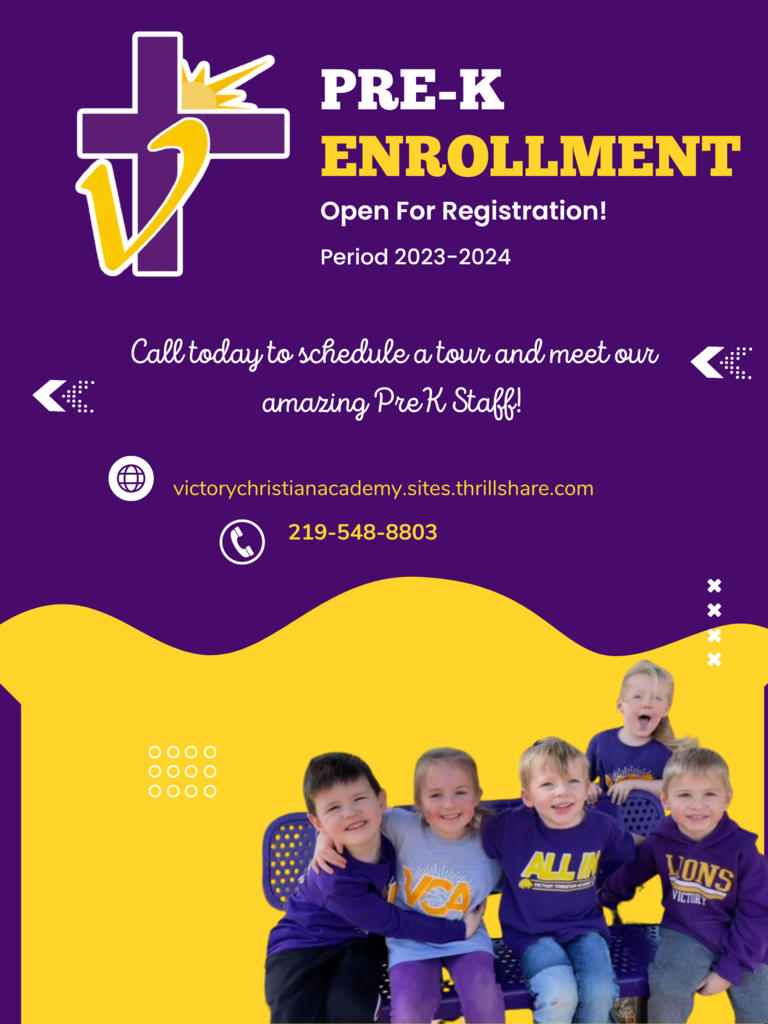 If you are considering making a donation to this year's Christmas Offering, TOMORROW (December 14) is the last day to do so. Donations can be made by texting "Christmas Gift" to 219-533-0229, OR click on the Christmas Offering link on the school website OR drop off cash/check to the school in an envelope marked "Christmas Offering". Thank you for blessing our faculty and staff this Christmas season!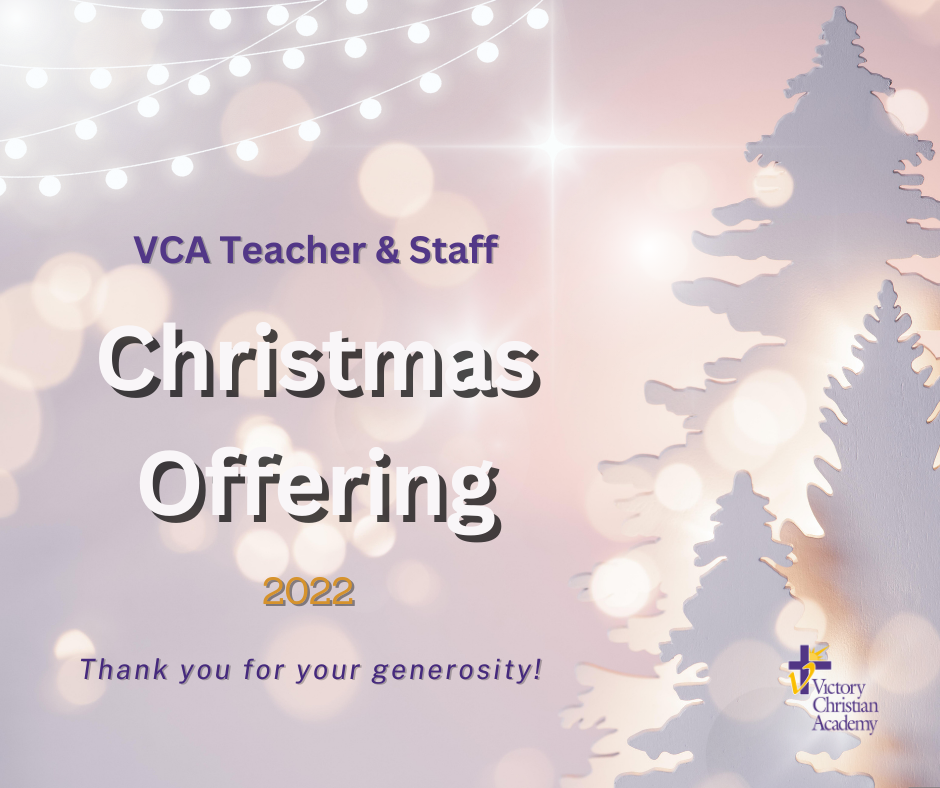 VCA Elementary Christmas dress up days for the week of 12/12-12/16.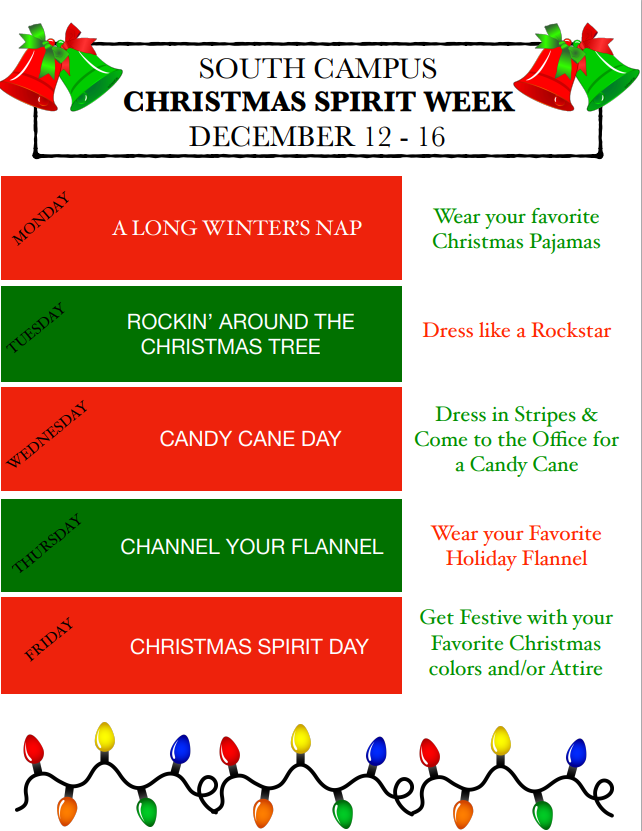 3rd - 5th Grades will be putting on an EXTRAVAGANZA!!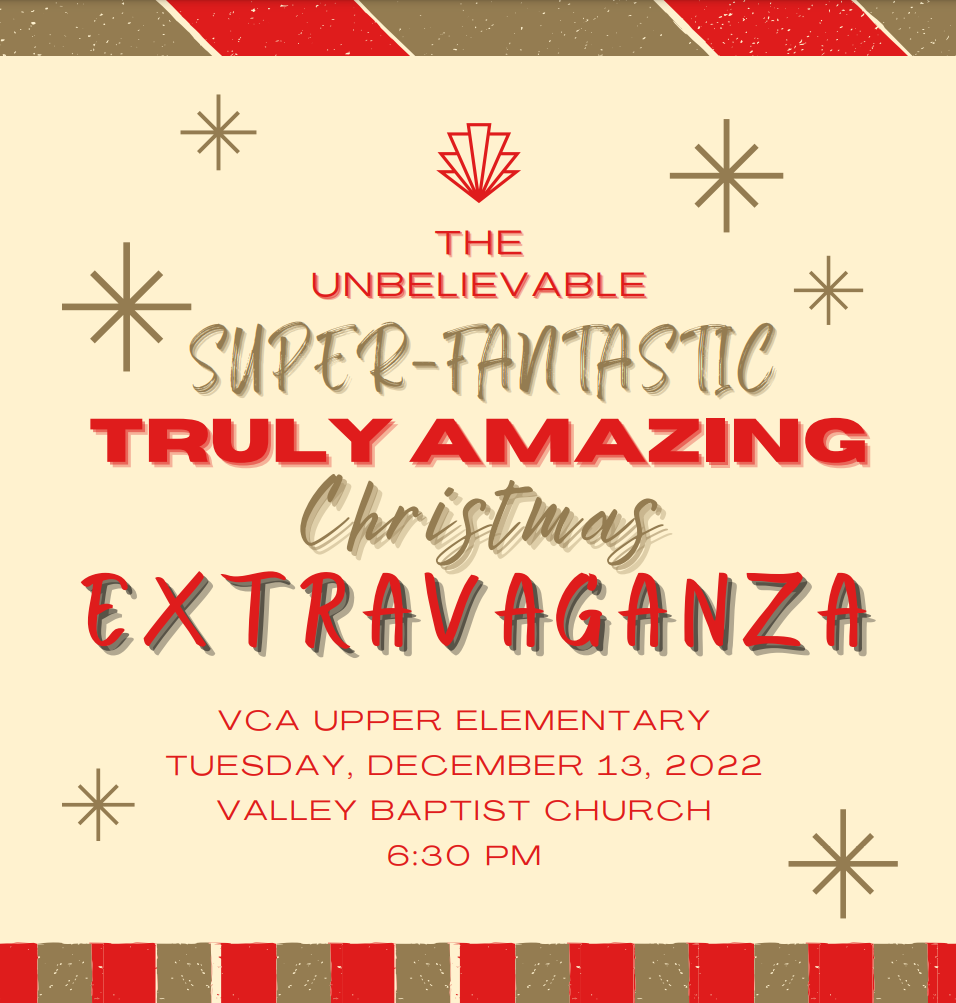 1st-5th grades can still order ART TO REMEMBER until this Friday, November 11th @ arttoremember.info!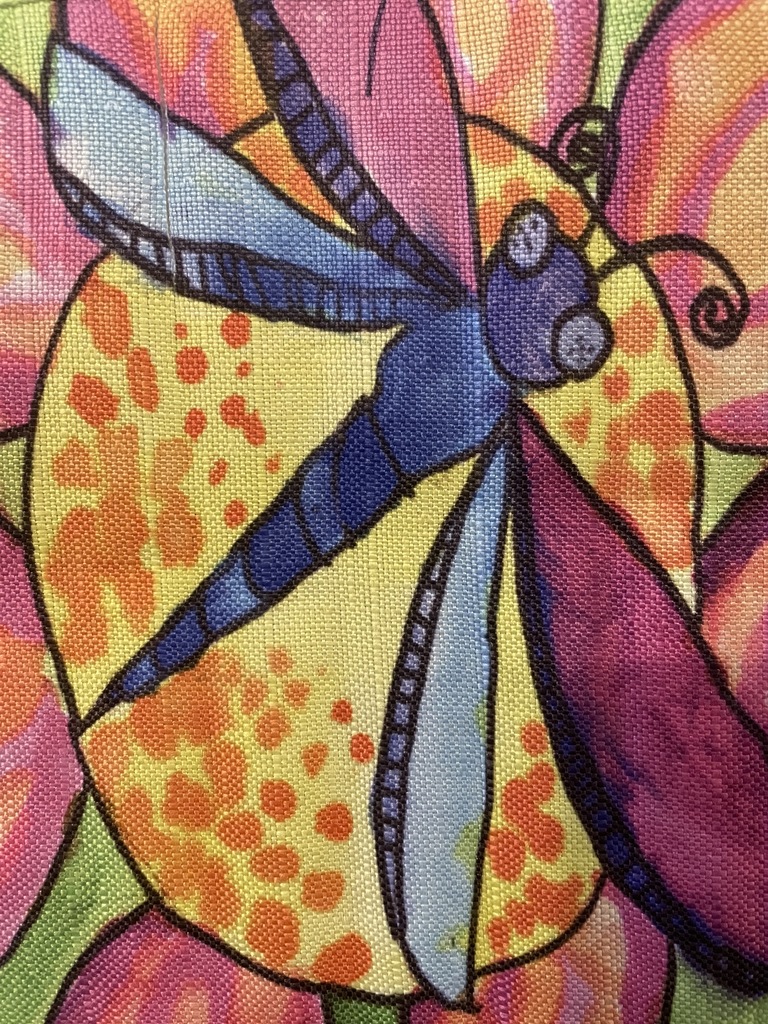 You're welcome to join us!

The November Dad's Lunch is this Friday, November 4, 12:00 noon, at the North Campus, and is open to all VCA dads, PreK-12. This is one way for VCA to partner with the home and to encourage our dads in their role as fathers and husbands. If you are looking for a connection to the VCA community, give it a try this month! Please RSVP by calling the North Campus office (219-548-2701) or by emailing Megan Huber at
vcabusinessoffice@vcacademy.info
. A $5 donation is appreciated.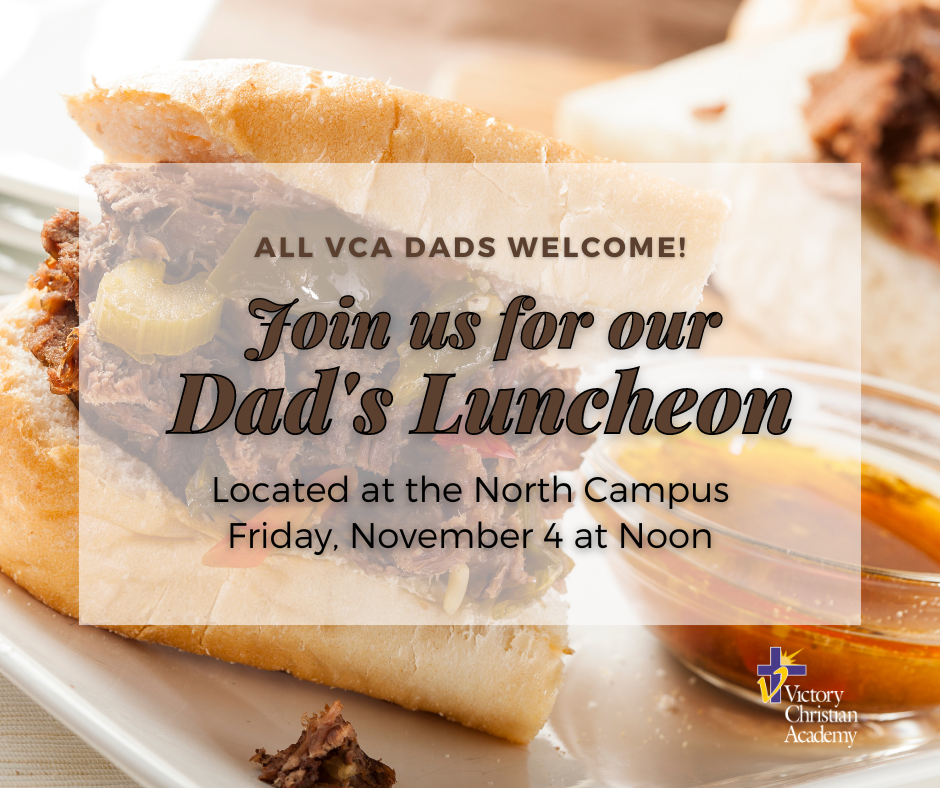 RSVP's for the November 21 Thanksgiving lunch at the North Campus (sponsored by the PTF) are due this Wednesday, November 2. You can RSVP at rmd.me/NVr5WHw278q. Please check your email for more information.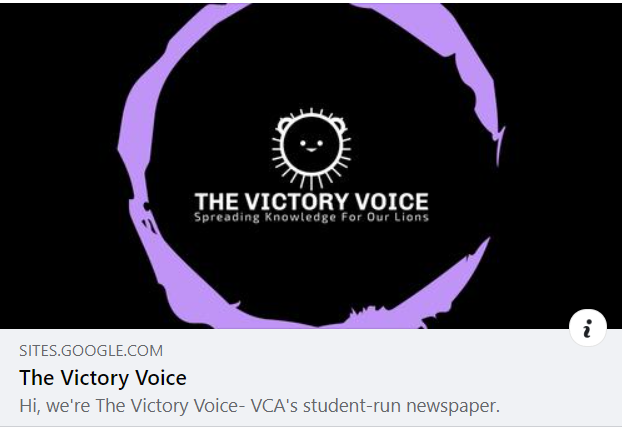 Thanksgiving is just around the corner! The PTF is happy to host a Thanksgiving Lunch on Monday, November 21st for North Campus students and their guests. For more information and to RSVP, please go to rmd.me/g70uhbgCAli

There will be a Middle School Girls Basketball call out meeting, Monday, October 31 at the North Campus in the science lab @ 3:15.