Congratulations to ALL our Middle School runners, for their achievements in the LaPorte XC race. Bryce Kesting won his race and ran a personal best of 7:35!! Cade Silver took 2nd in his race and also ran a personal best of 13:17. Ben Calero also had an awesome race. 2K race Bryce 7:35 Ben 9:46 3K race boys Ethan 10:39 Cade 13:17 Levi 17:11 3K race girls Helen 15:31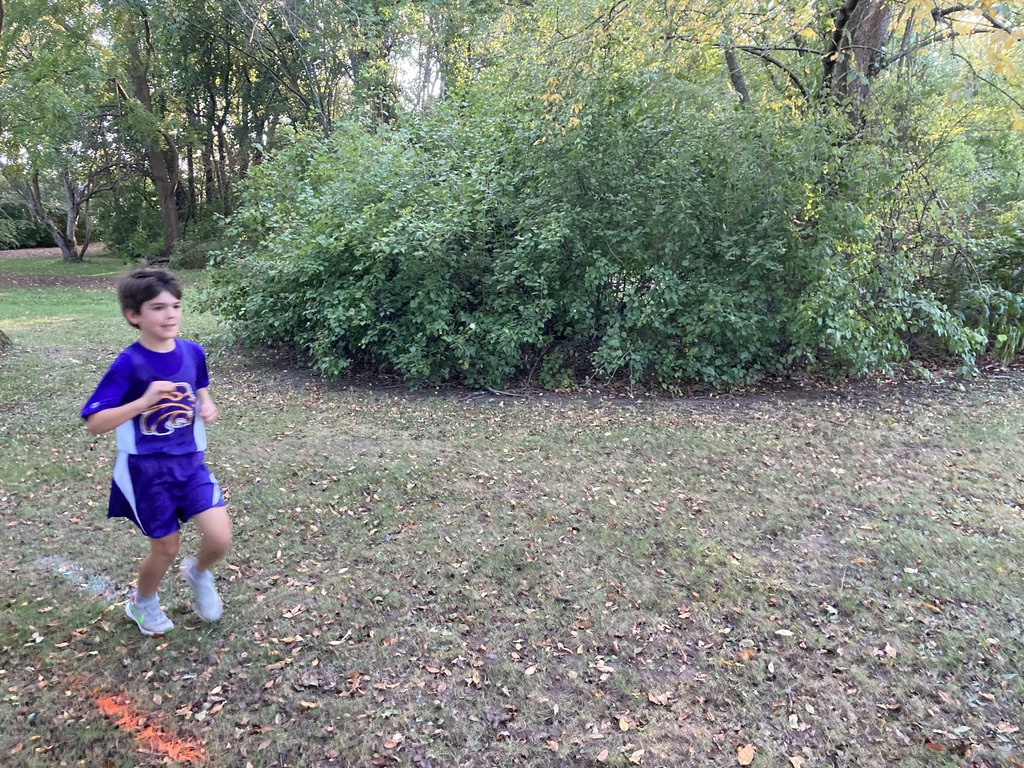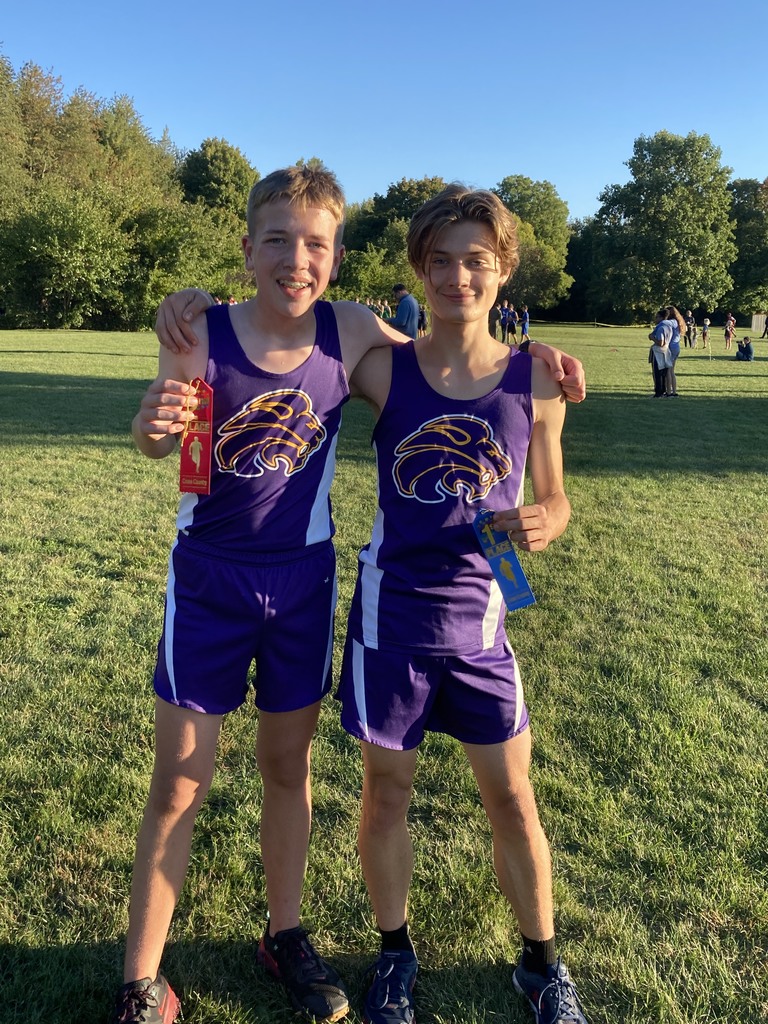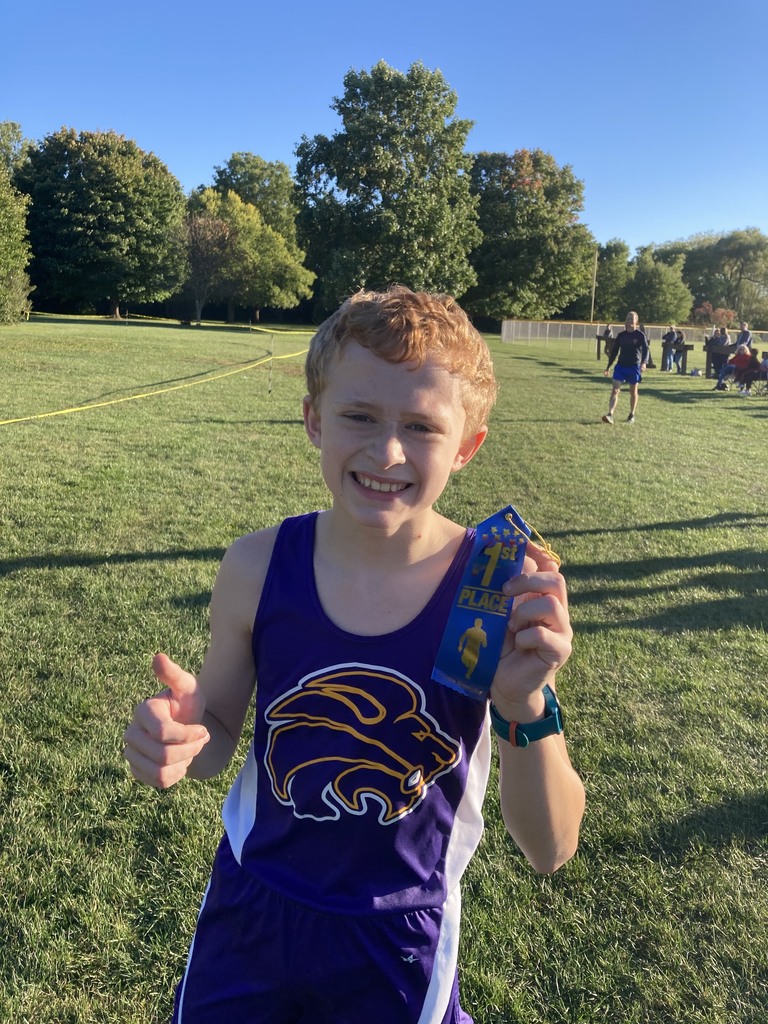 5th grader Maximus Cassell was in for an amazing surprise when his big brother Gavin came to have lunch with him! Gavin is a fire technician on a submarine The USS Hampton! Thank you Gavin for your service!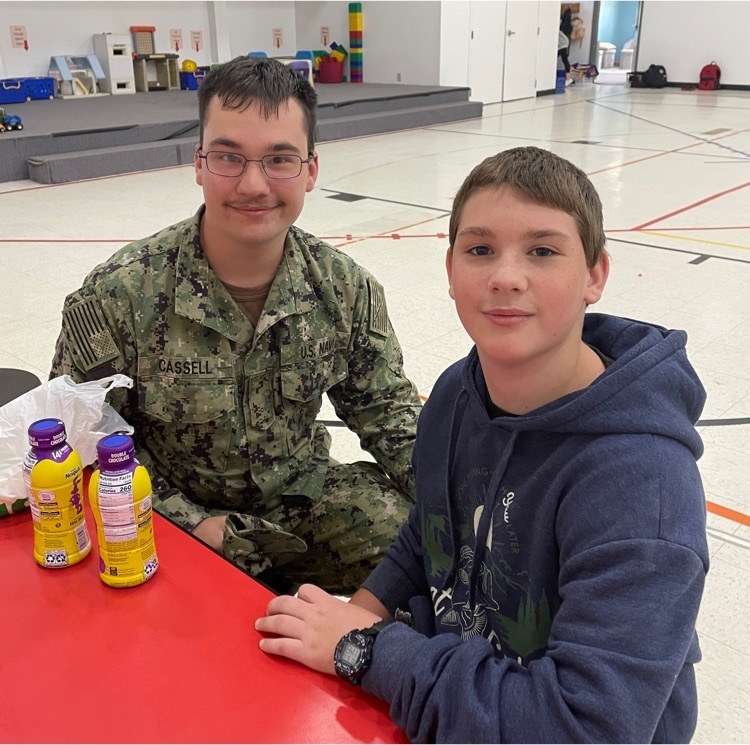 T🏐NIGHT IS SENIOR NIGHT for our Varsity Volleyball players! The ceremony will be before the Varsity game begins at 7 pm. Come on out and cheer on our VCA LIONS!! #GoLions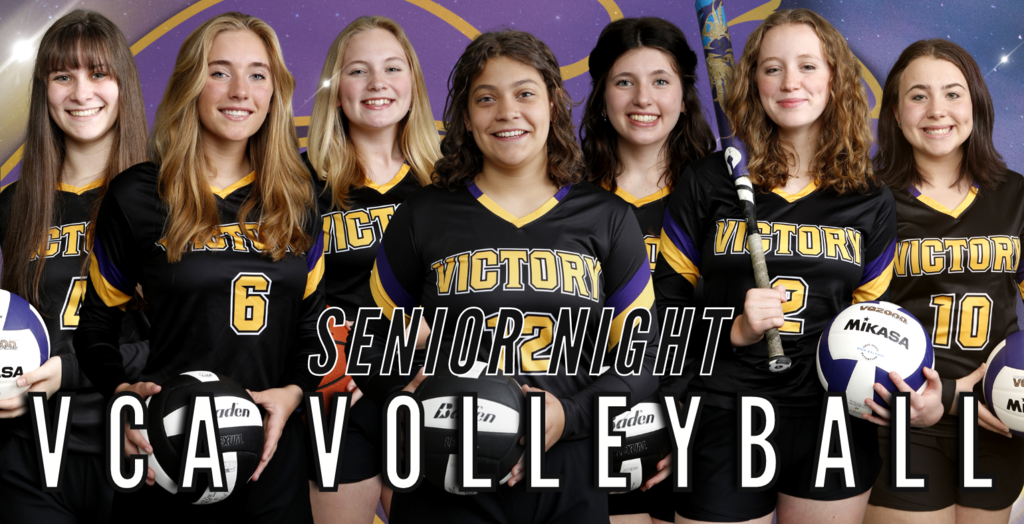 Congratulations to high school boys soccer who took first place in last week's SSAC conference tournament on Saturday beating Lalumiere in double overtime!! GO Lions!!!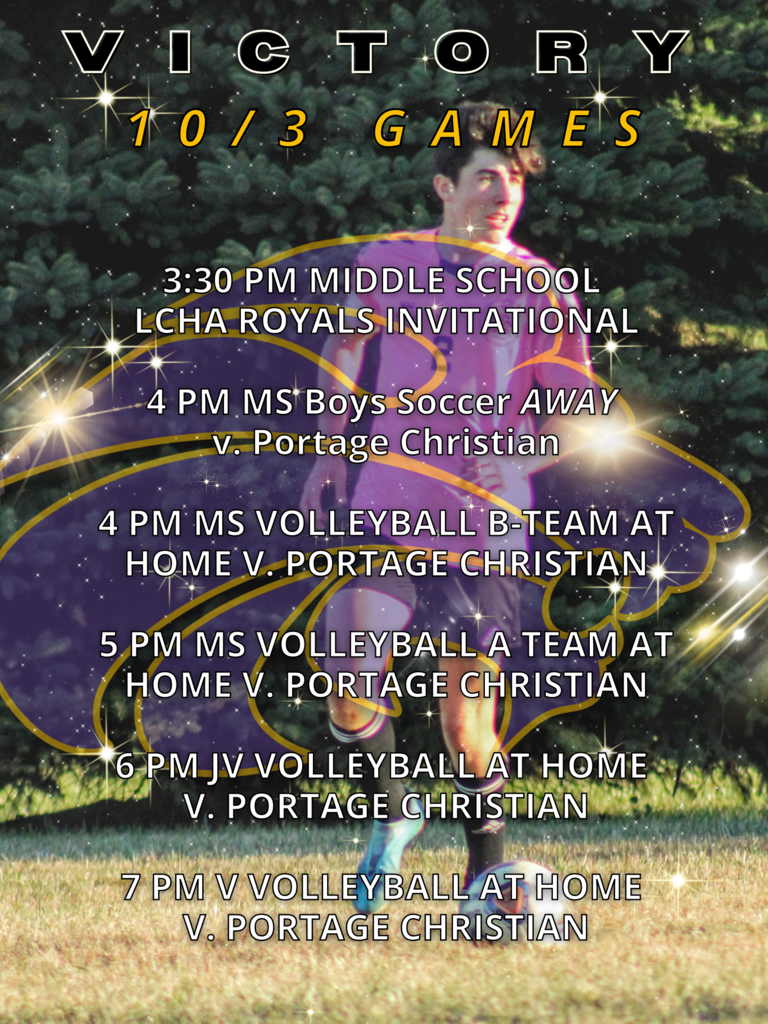 ATTENTION PARENTS: Middle schoolers interested in participating in a praise band for chapel will be meeting this Wednesday, October 5, after school in Mr. Erickson's room. Students should see Mr. Erickson for more information, or email him at
cerickson@vcacademy.info
for more information.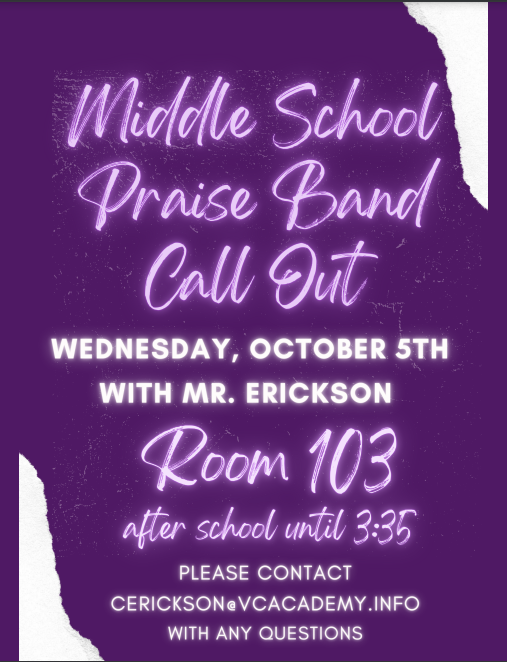 L👀king forward to seeing our VCA families TONIGHT!! 🍂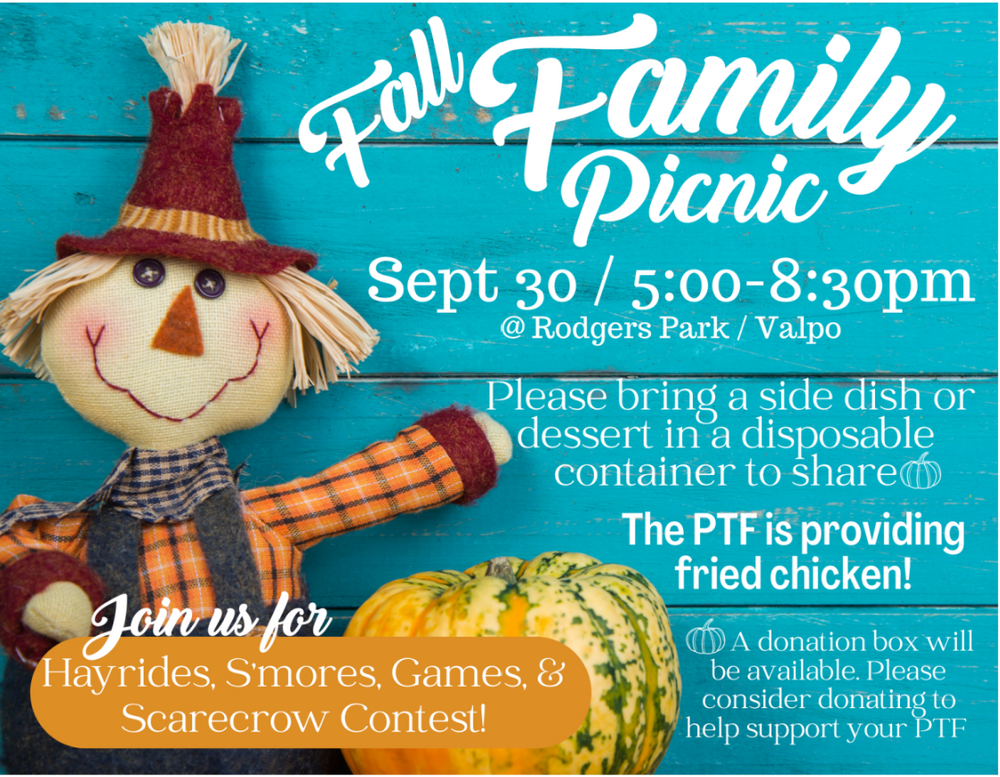 The annual "See You at the Pole" nationwide prayer event took place today. VCA students, parents, and staff at both campuses took part in this special event. I was greatly encouraged to see how many students took part this year on short notice. Parents, thank you for making the extra effort to get your children to school a little early. Our nation needs prayer and God's intervention. May this generation answer His call to serve Him wherever and however He calls them. ~ David Funk, VCA Administrator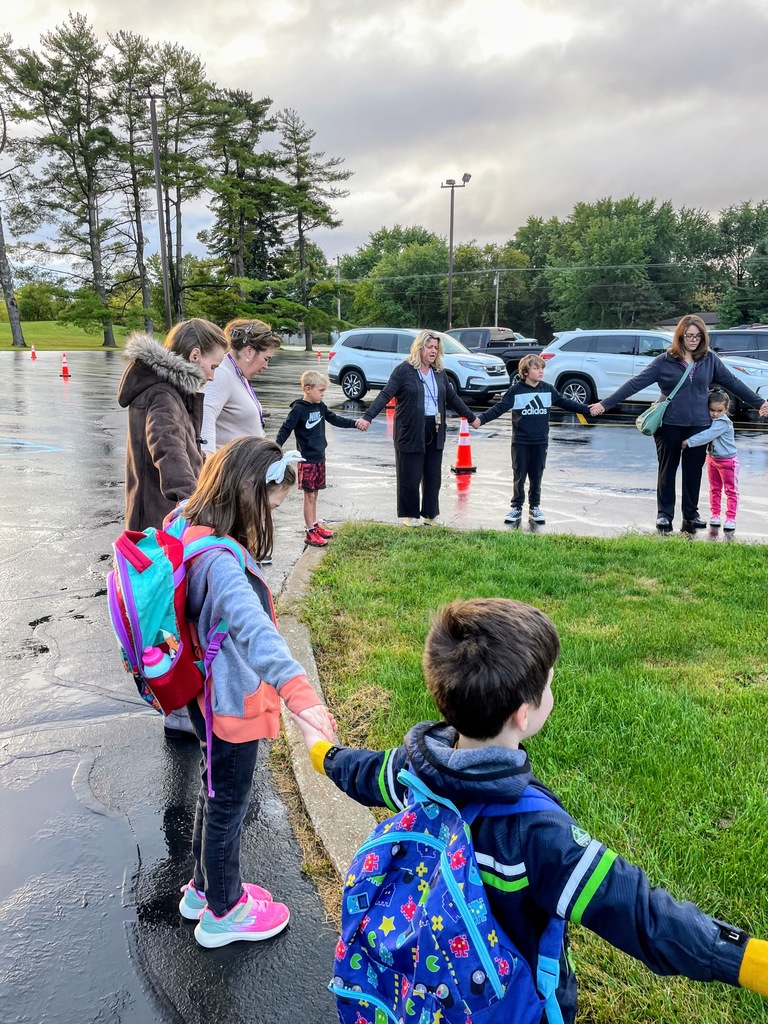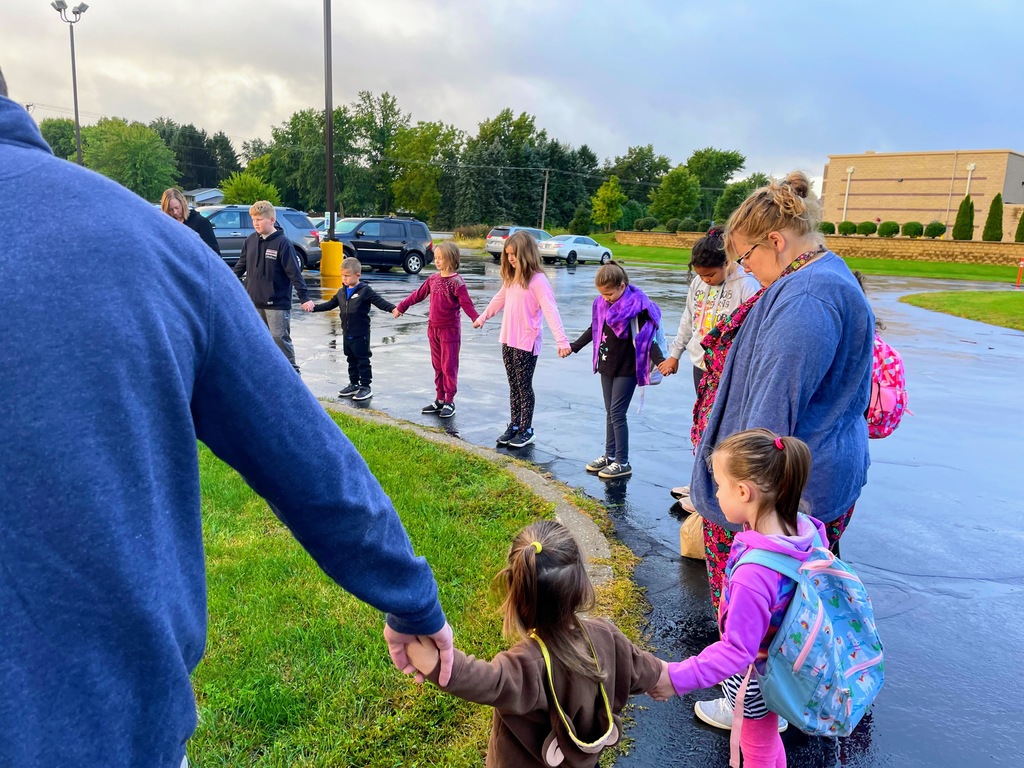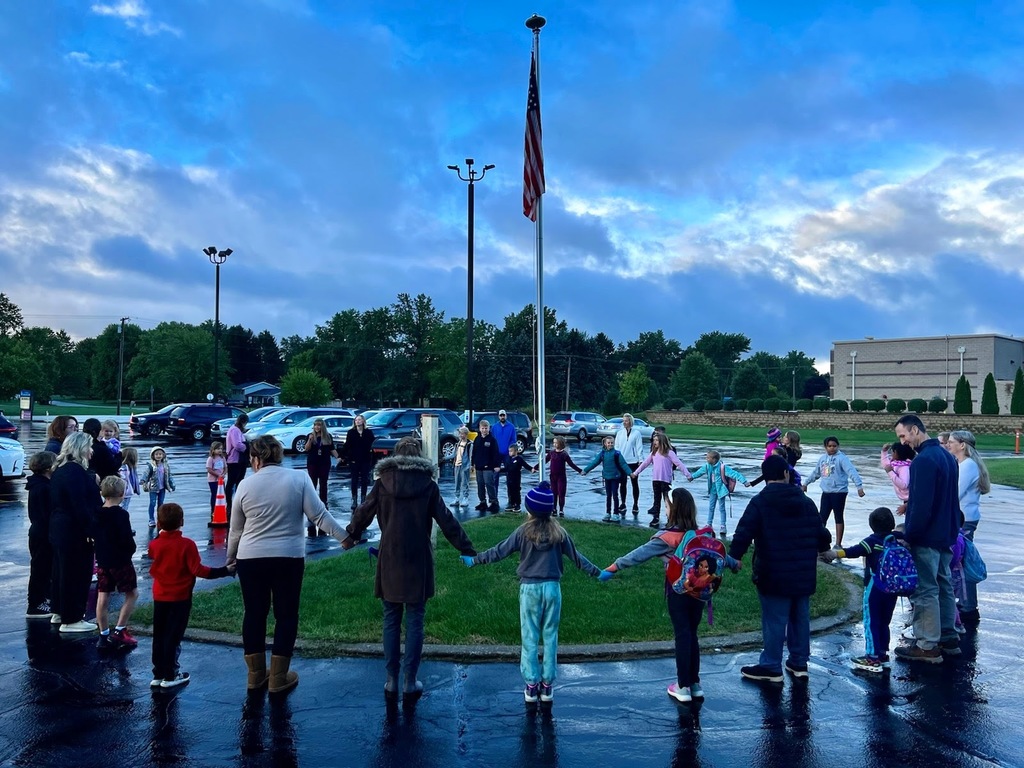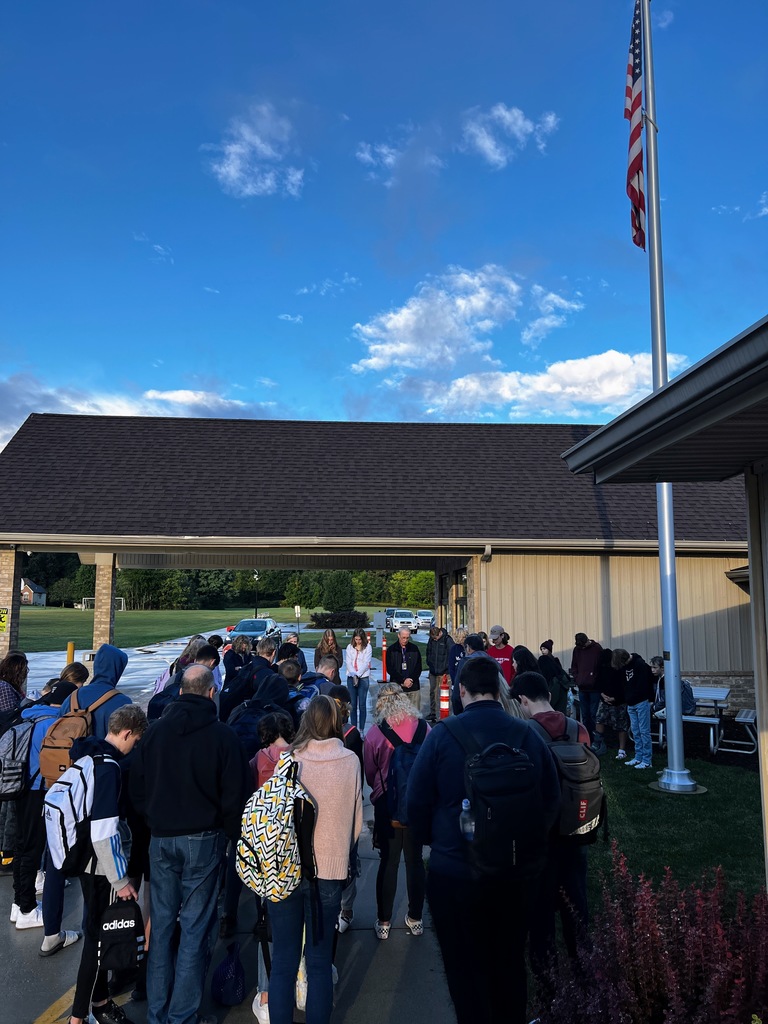 Varsity Boys took 2nd in the North Newton Invitational. Varsity Girls also had a strong race. MS Boys: Ethan was 1st Caleb was 2nd Bryce was 15th Cade was 17th Liam was 19th Titus was 23rd Ben was 26th Levi was 28th MS Girls: Helen was 7th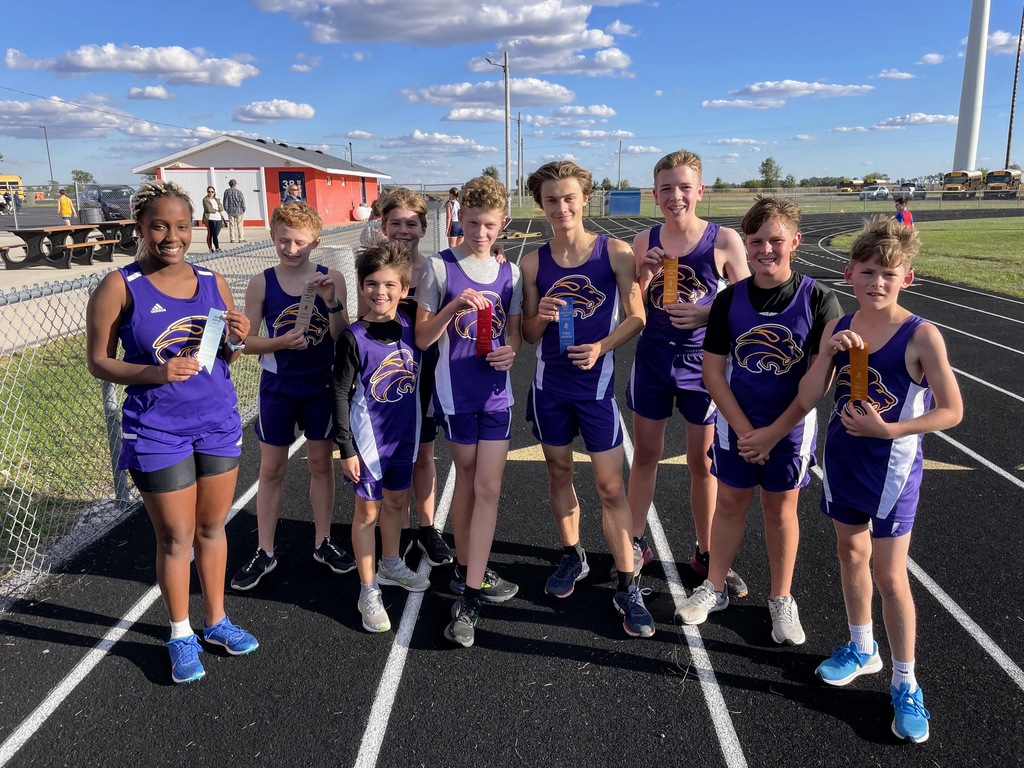 Let the SSAC TOURNAMENT GAMES BEGIN!! #GoLions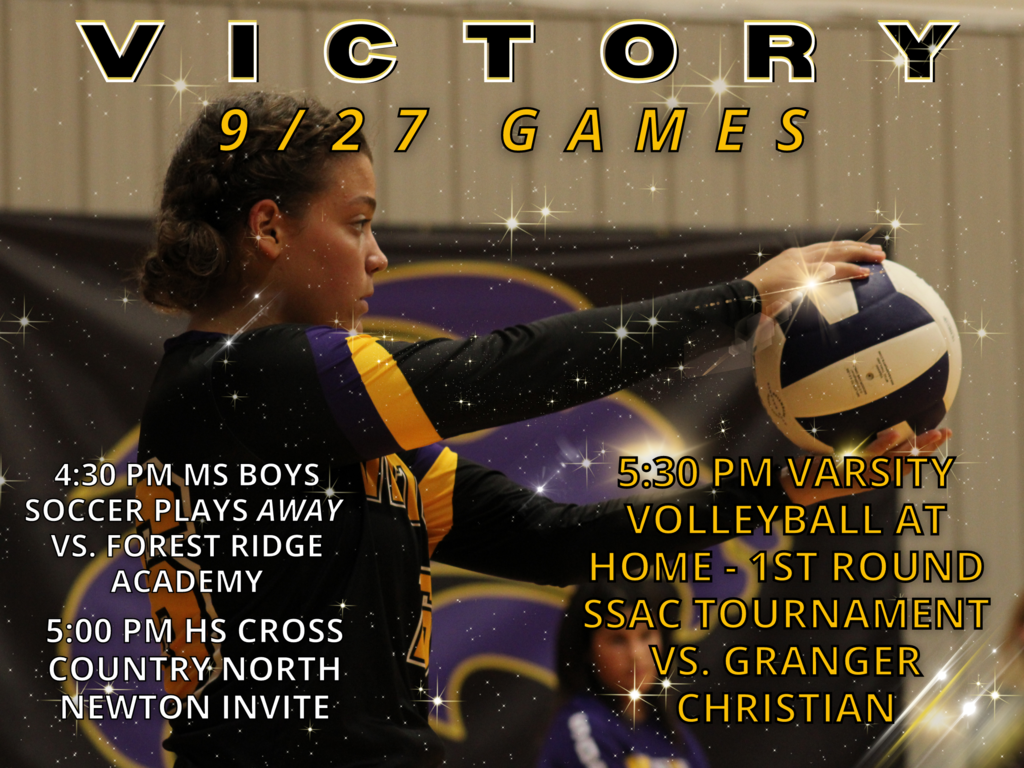 The 2022 "See You At the Pole" prayer event will be held tomorrow morning at 7:30 am at both campuses. "See You at the Pole™ is a prayer rally where students meet at the school flagpole before school to lift up their friends, families, teachers, school, and nation to God. Parents are welcome to attend with their child at the South Campus. See you there!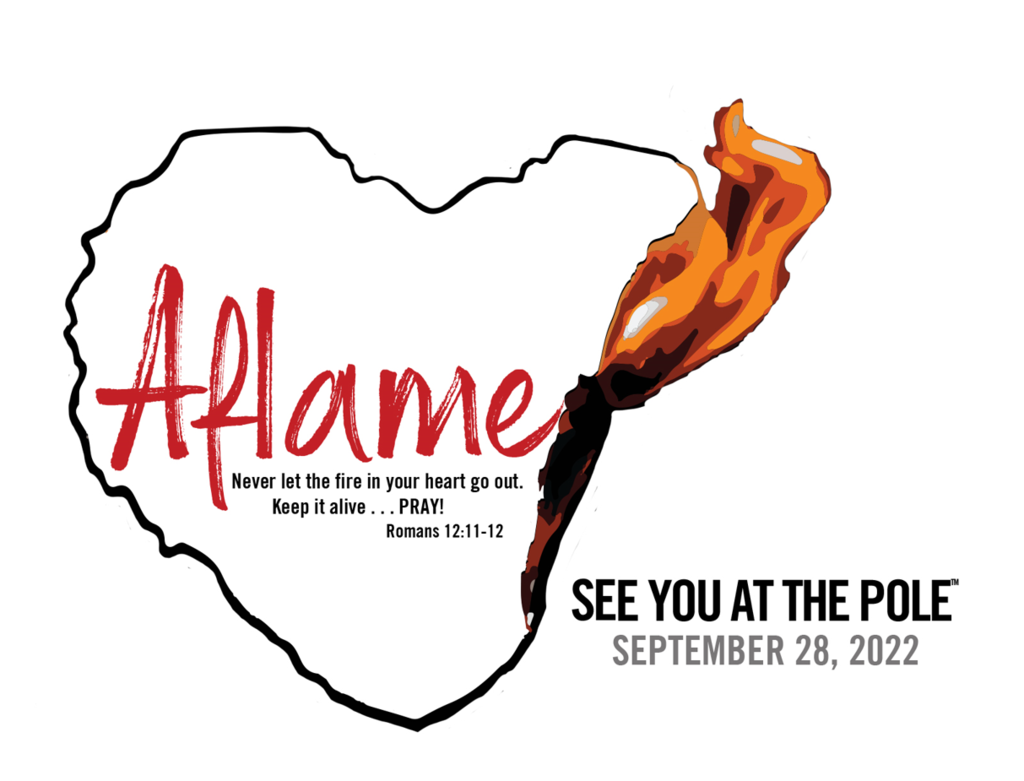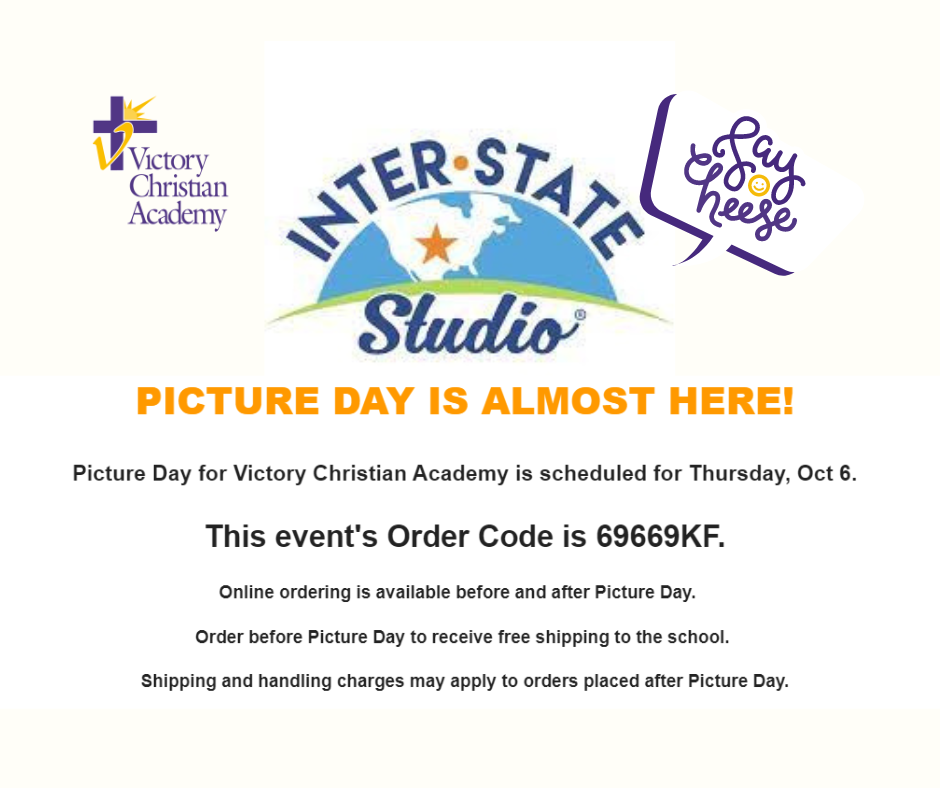 Go Lions!!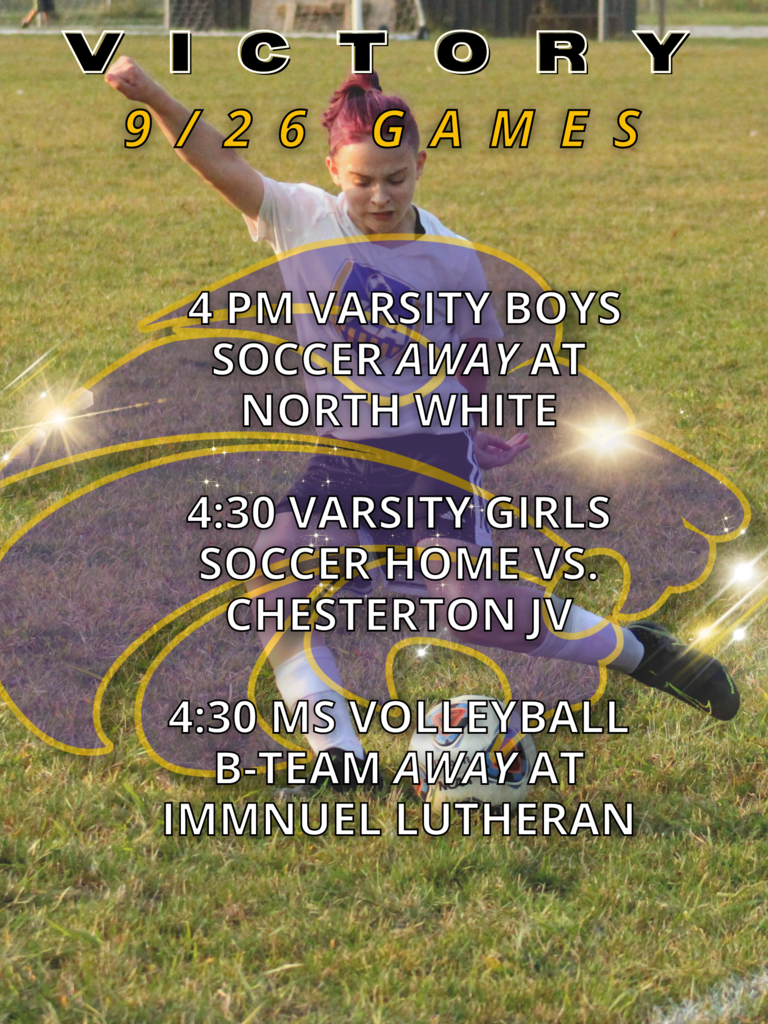 Victory Christian Families! As you're planning your dinners this week, please make Tuesday a night out at Culver's! Culver's in LaPorte Ave in Valpo will be giving back a percentage of profits to our PTF from 5-8. We look forward to seeing you Tuesday evening!!! 🍔🍨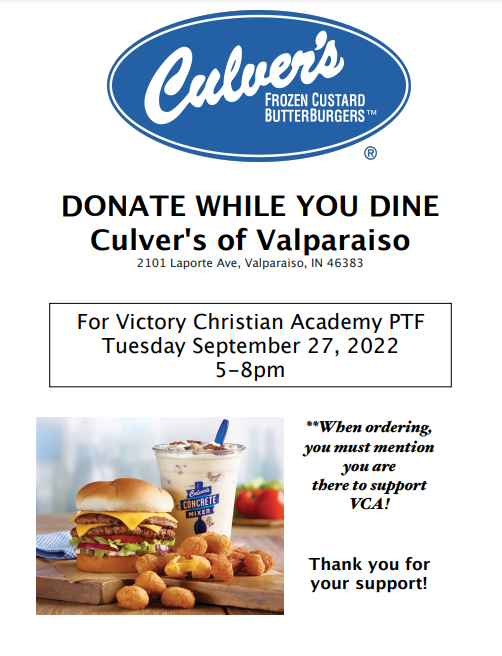 Ethan Johnson won the race with a time of 10:53!!! It was an awesome finish!! Caleb Bell also had a great race and finished with a time of 13:09. The whole team ran great!! More timing info at…
https://www.thtiming.com/2022raceresults.html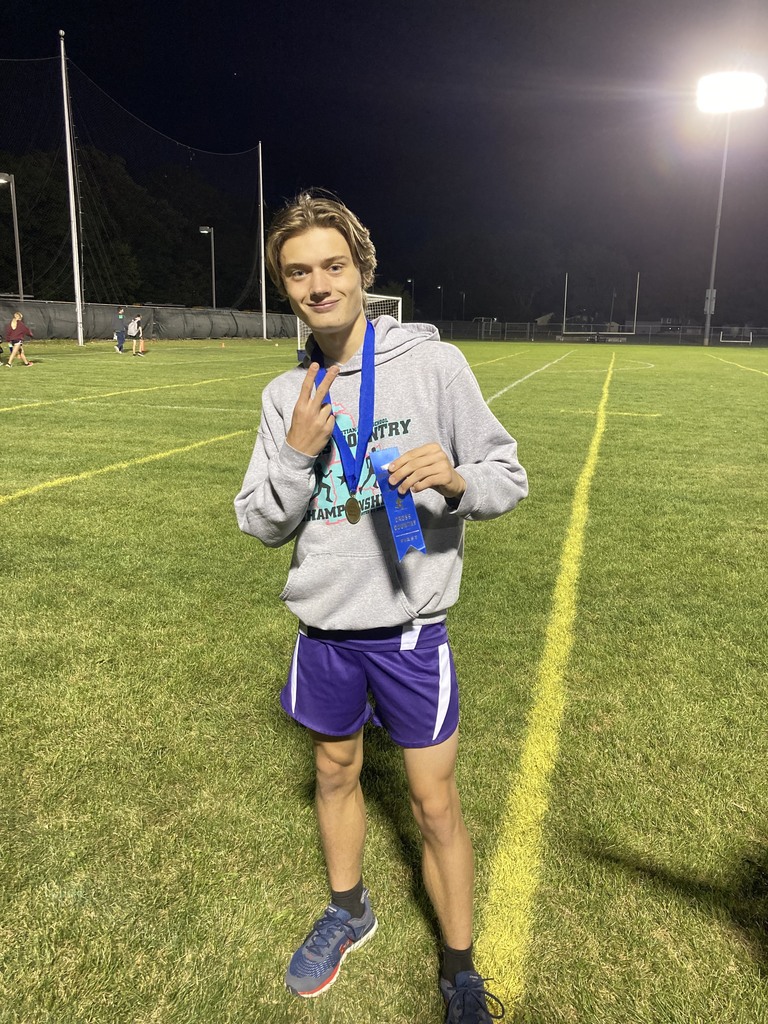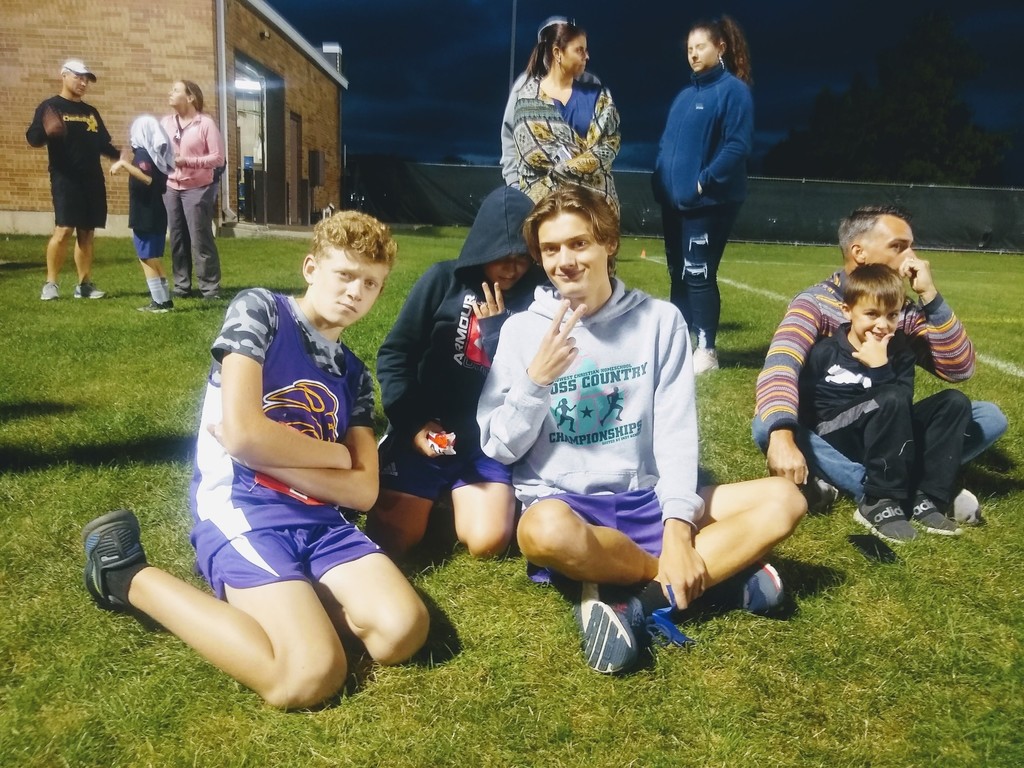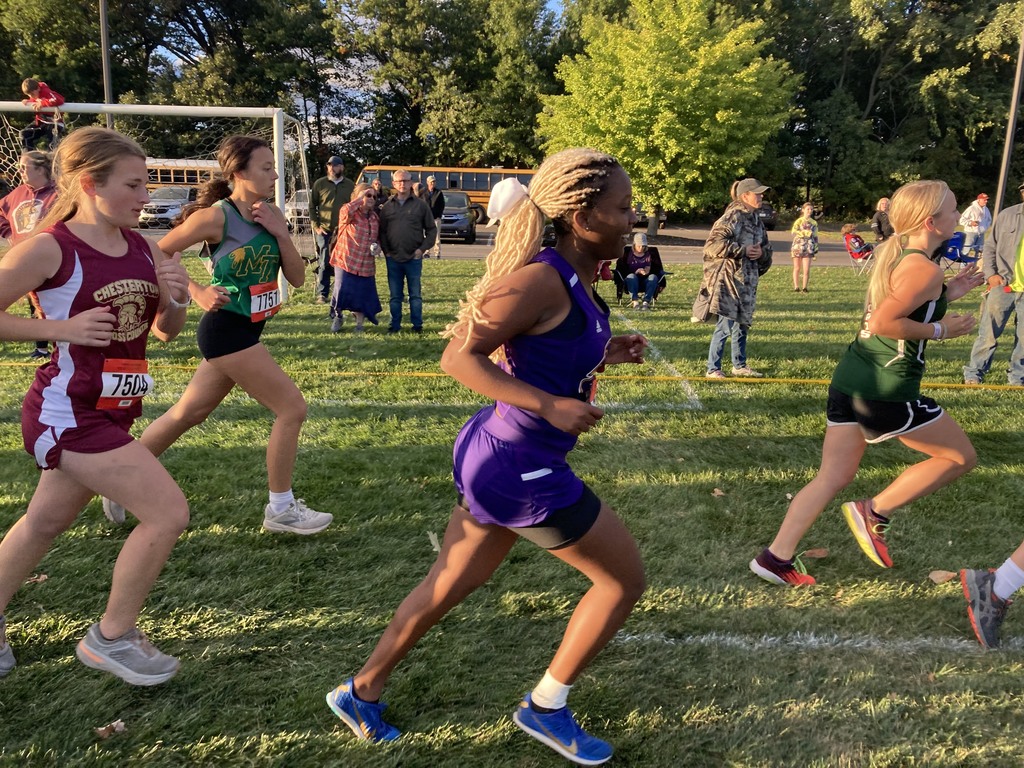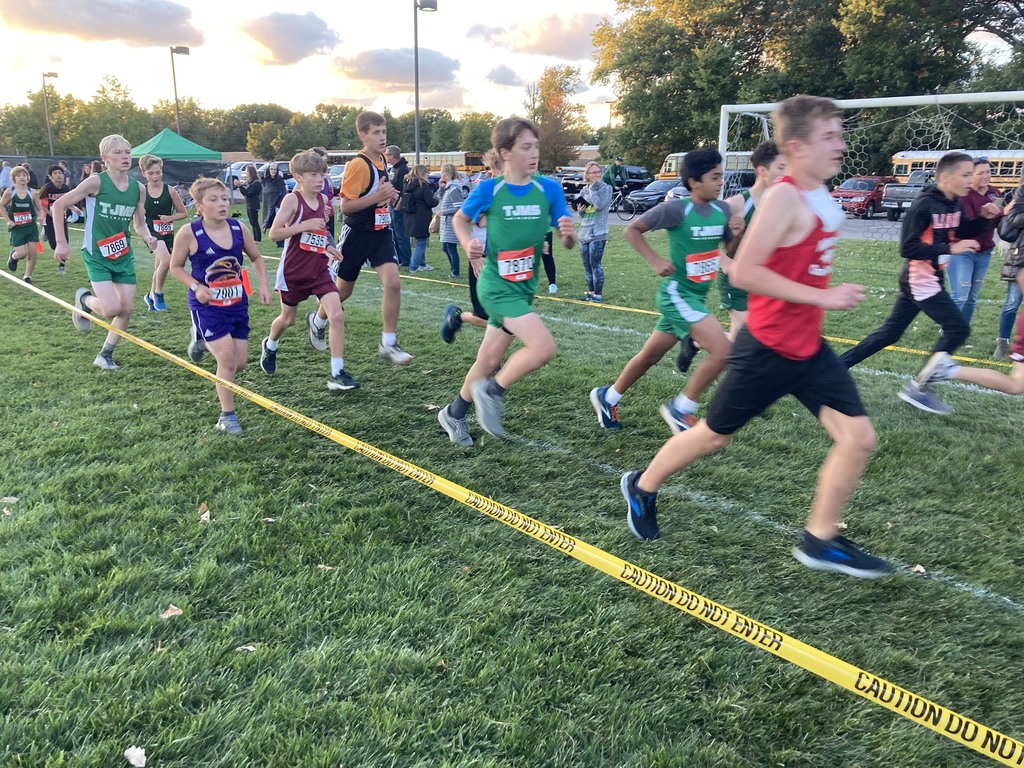 Victory Christian : Hello VCA Families! The Parent Teacher Fellowship of VCA is excited to host the Fall Family Picnic on Friday 9.30.22 from 5pm to 8:30 pm at Rogers Lakewood Park. If possible - please consider donating to fill the gaps of chips, bottle water, hand wipes and much needed Volunteering in support of: Food tables, Games, S'mores, Transportation of donations to Picnic from VCA and End of Event Cleanup - details on the Signup Genius at rmd.me/L9018oVdqCh. Donation drop off information is noted in the link. * Potluck foods please bring to the Picnic site. See you Friday September 30th!

North Campus Families: Fettucine Alfredo OR Spaghetti w/ Meat Sauce from Fazoli's is this week's Fun Food Friday meal. The cost is $6.50 each and includes 2 breadsticks. Place your order through your Sycamore account by TOMORROW MORNING, Thursday, September 22, by 9:00 am. Our order is due to Fazoli's 24 hours ahead of time. The Sycamore app is not very reliable when it comes to ordering lunches. If you are having problems ordering through the app, please access Sycamore through your browser or call the school office.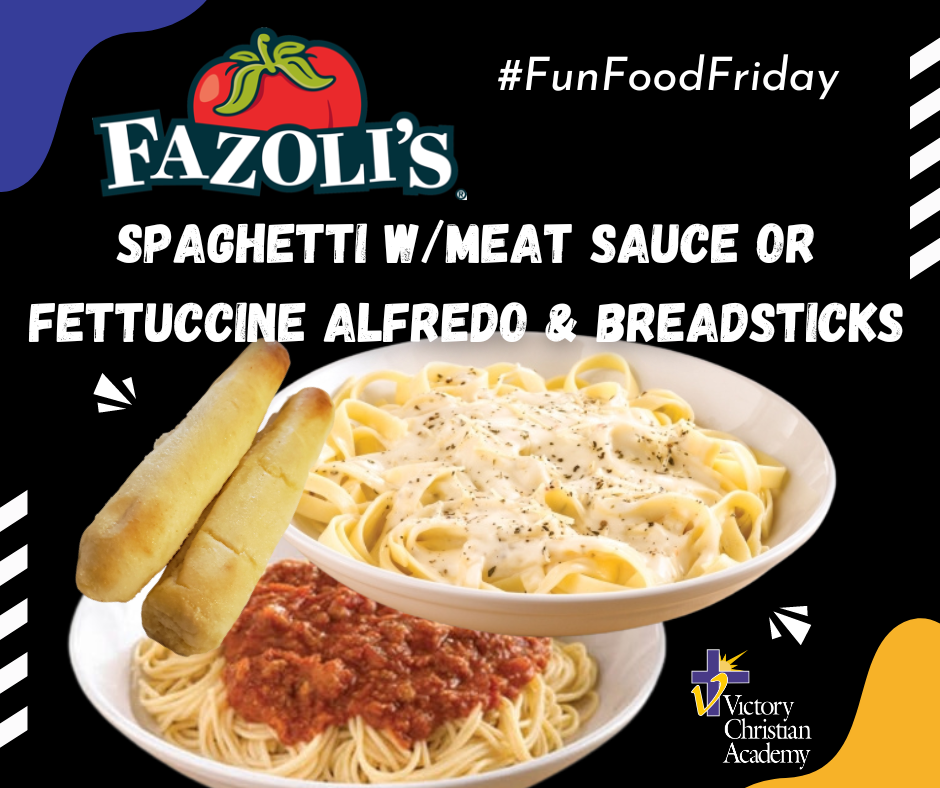 It's time to dance for the 6th - 12th grade girls!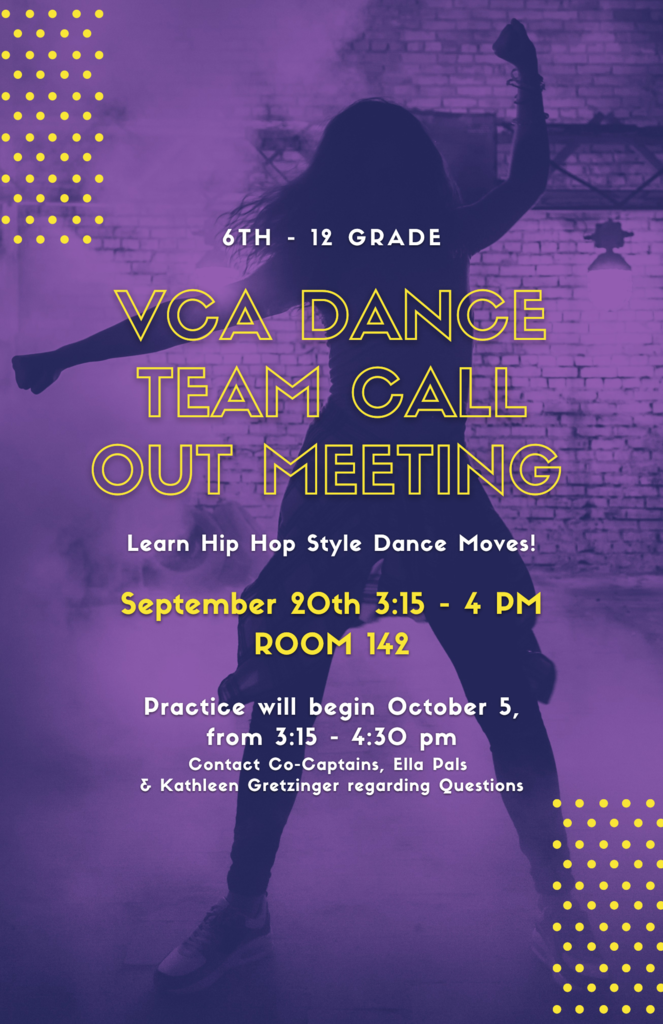 ⚽️ Senior Night for our Varsity Soccer players is TONIGHT at HOME vs. Washington Township. The ceremony will be before the start of the game, so the parents of the seniors should be here by 4. The ceremony will begin at approx. at 4:10 pm. ⚽️ Varsity Girls Soccer team also plays at HOME tonight vs. East Chicago Central High at 5 pm. ⚽️ MS Boys Soccer team plays AWAY at 4 pm vs. Demotte Christian 🏐 MS Volleyball A-team plays Morgan Twp. at HOME at 4:30 and the B-team plays at 5:30.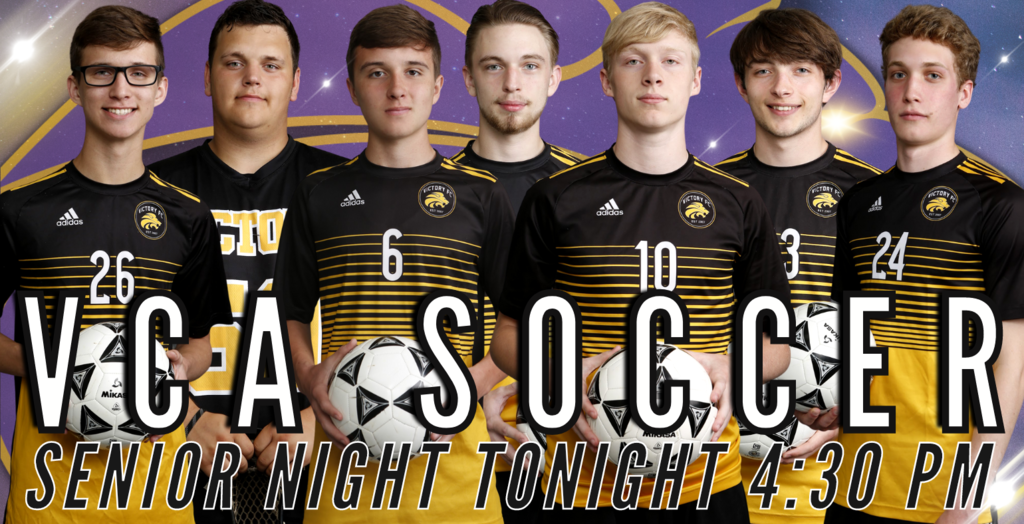 South Campus Families: There will be a parent meeting for any girl, grades 3-5, interested in Cheerleading on Thursday 9/15 at 3:15 in the South Campus Chapel. Contact Sarah Shelley
sshelley@vcacademy.info
for information.

Let's GO Victory!!!