This position is open now and will continue until the end of the 2021/22 academic year. Call 219.548.2701 for more information. Thank you!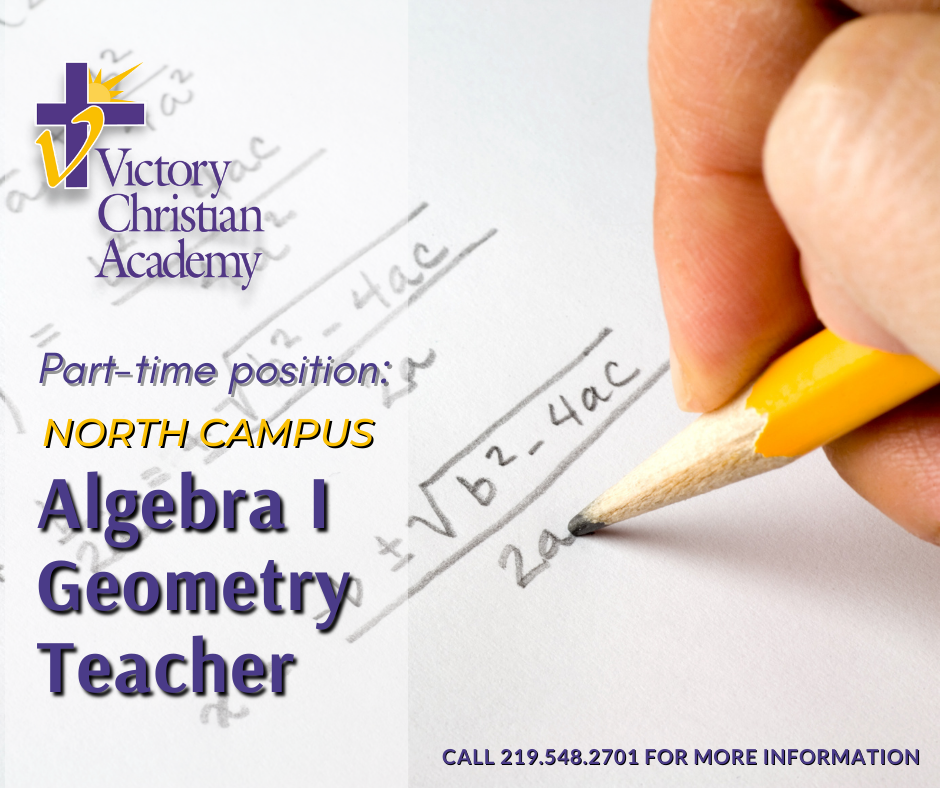 The VCA LACROSSE team will be having an intrasquad scrimmage on Friday, March 4, at 4:30. The Lacrosse team will be playing all home games at the North Campus this year. Come on out and get a preview of our VCA Lions in action!! 🥍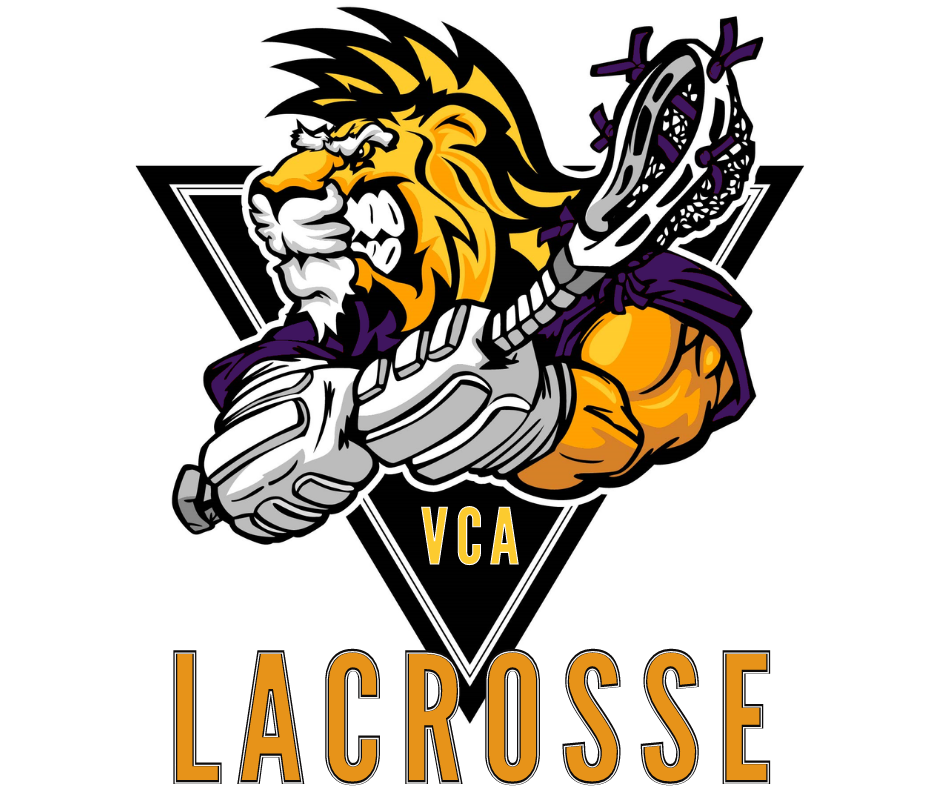 All Juniors will be taking the SAT tomorrow morning, Wednesday, March 2nd! This is a digital test that will start at 8 am and should conclude by 11:30 am.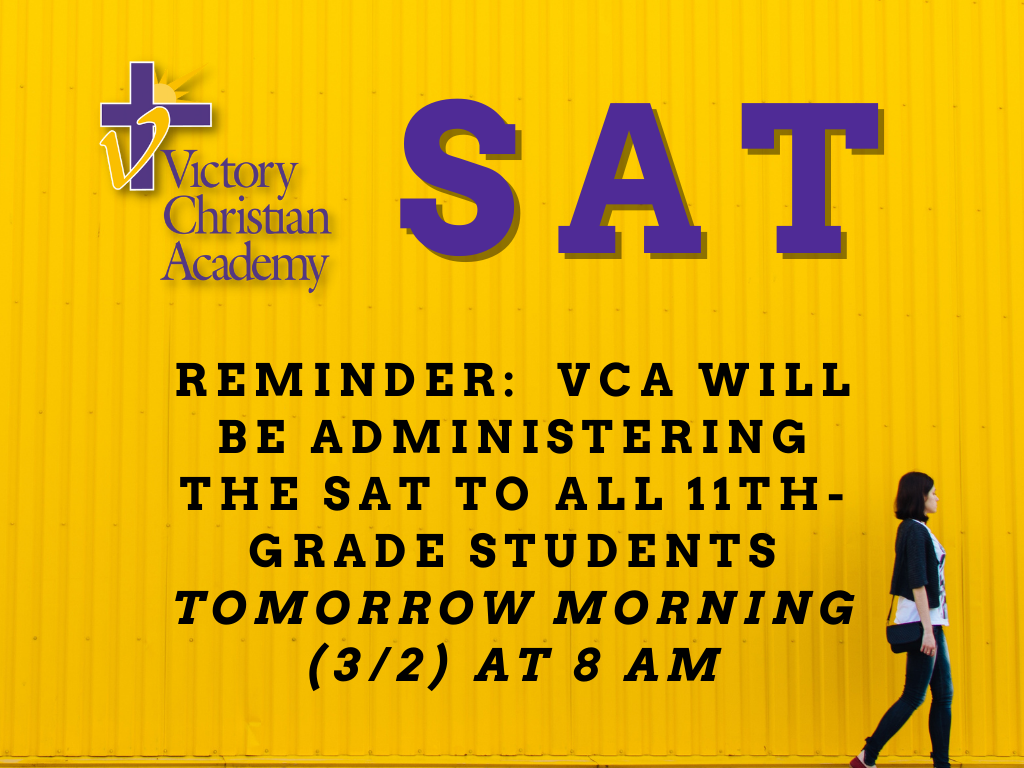 🥍 The VCA lacrosse team is hosting a clinic at the Sparta dome in Crown Point on March 20th. VCA has partnered with the PLL (professional lacrosse league) to run the clinic. Professional lacrosse players will be there to instruct. Players new to lacrosse are also welcome. The cost is $79 when using the code verifiedvca20 to register. Hope to see you there! ~Coach Rick Smurdon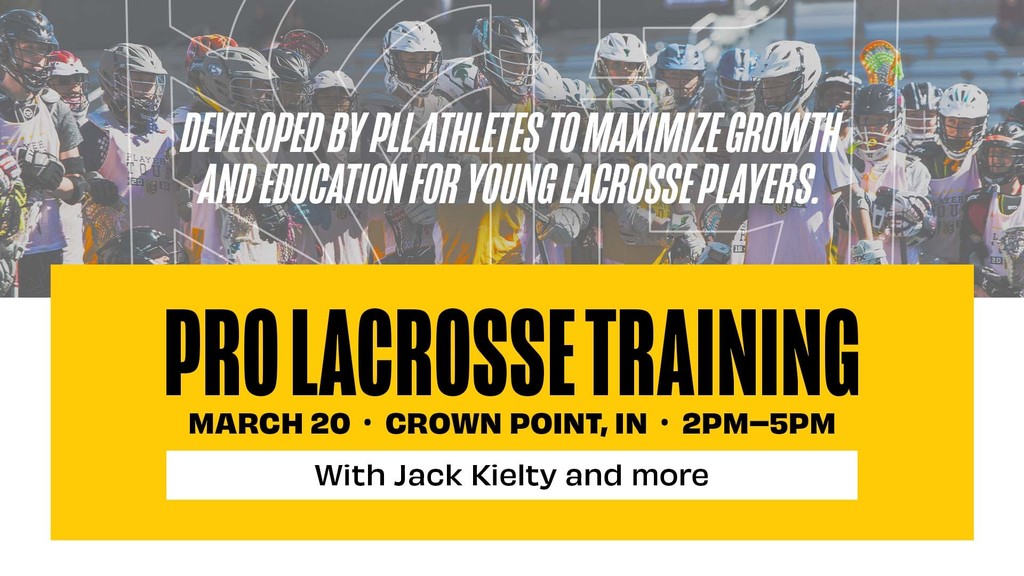 UPDATE: 🏀ur Varsity girls & boys will play at HOME TONIGHT. The girls will play Heritage Christian @ 5:30 & the boys will play Calumet Christian at 7 pm. The 2022 HOMECOMING king & queen will be 👑ed BEFORE THE GIRL'S GAME AT 4:45. See you there for our #Whiteout homecoming night at VCA!!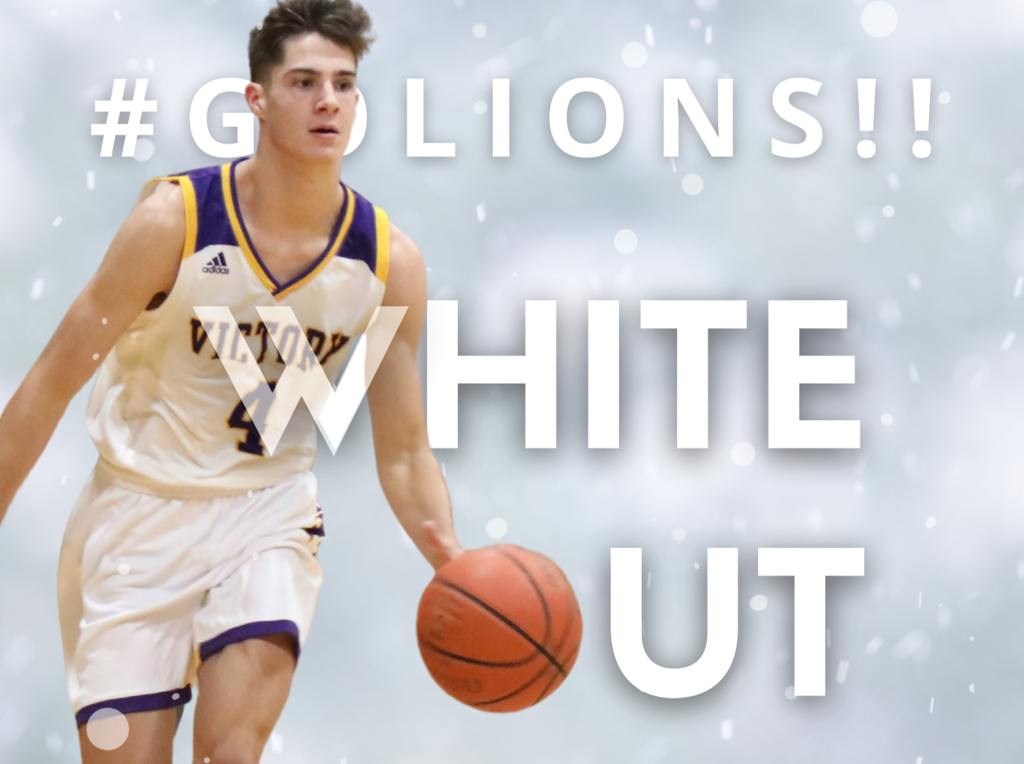 UPDATE FOR SOUTH CAMPUS FAMILIES: We will be rescheduling our SC Open House/Art Exhibit to Tuesday, March 1st from 5:30-7. They are forecasting some snow starting at 3. We don't want to risk having you out if the weather is bad. Thank you.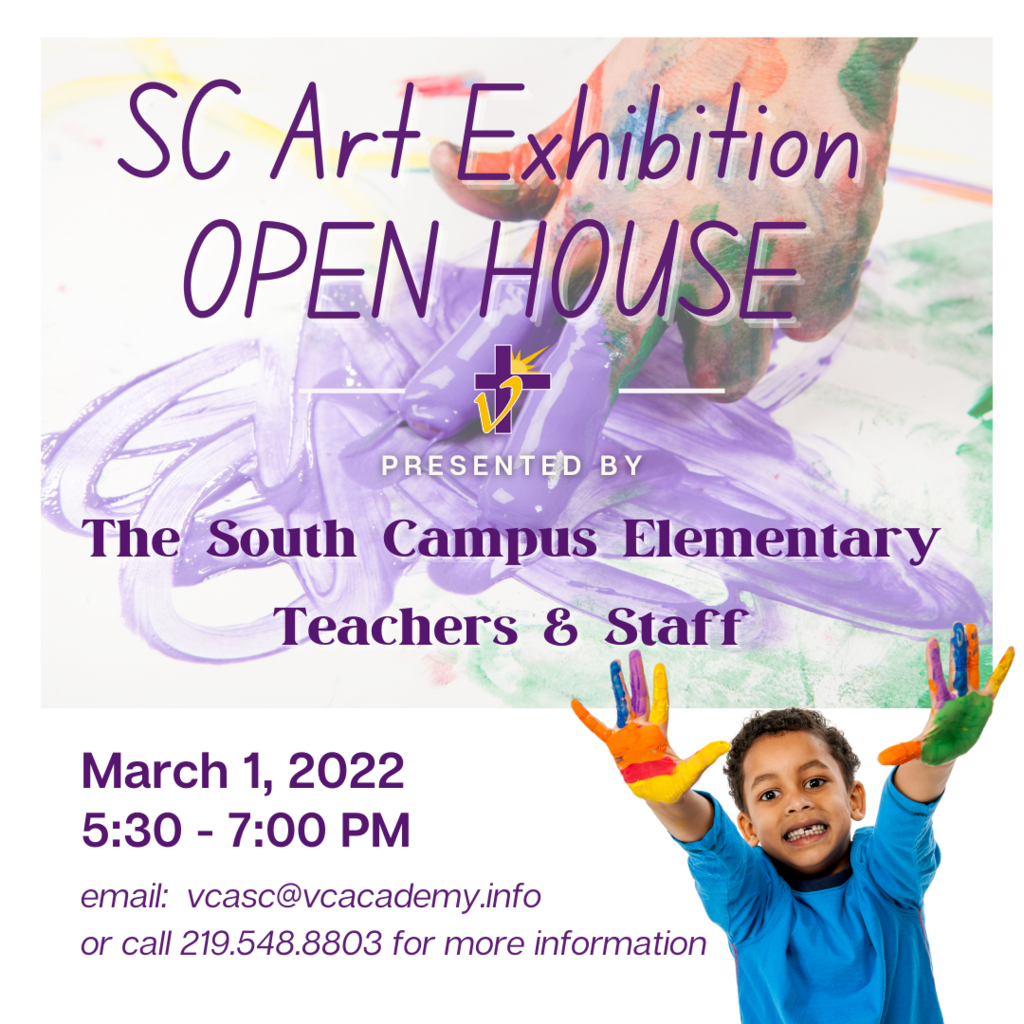 Registration is now OPEN for Spring sports! 🥍🥎 Go to our Facebook page or our website to register!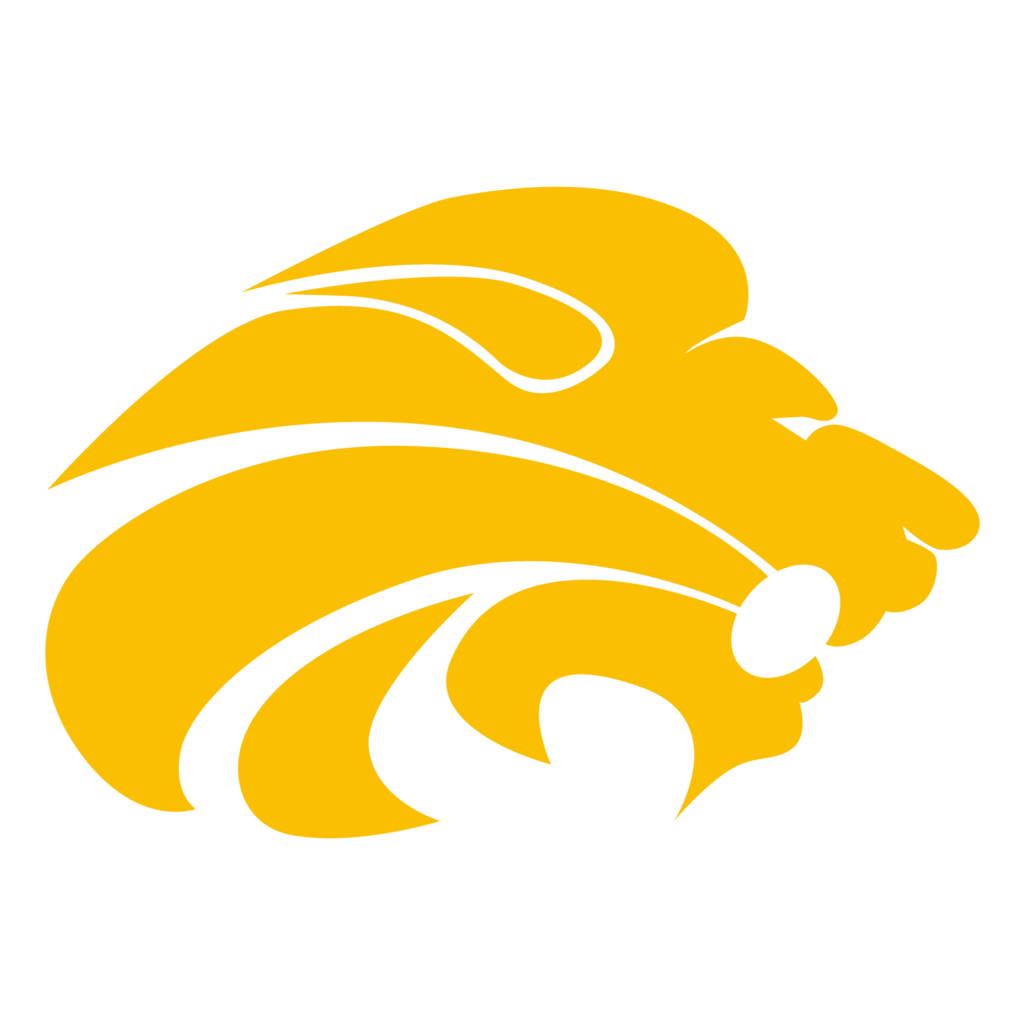 SUPPORT THESE WONDERFUL VCA SENIORS by eating out at Chick-fil-A from 4 - 7 pm TONIGHT! Bring the flyer included in the comments section (iPhone images or printed flyers accepted) for a portion of the sales to go our team. Have a great evening, VCA!! 🚌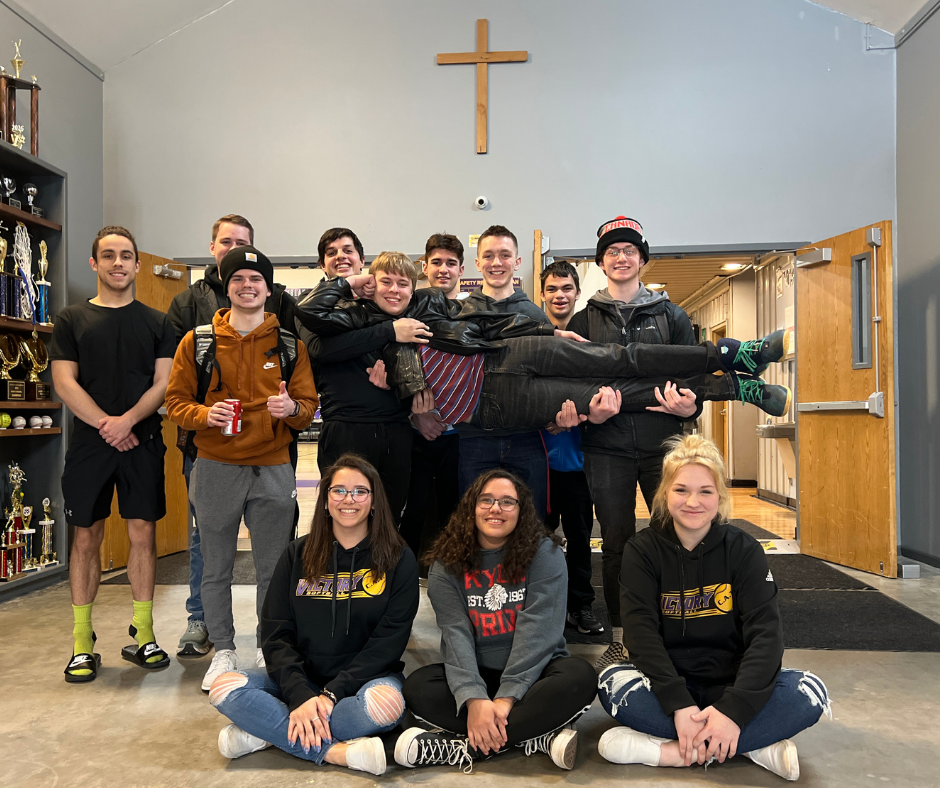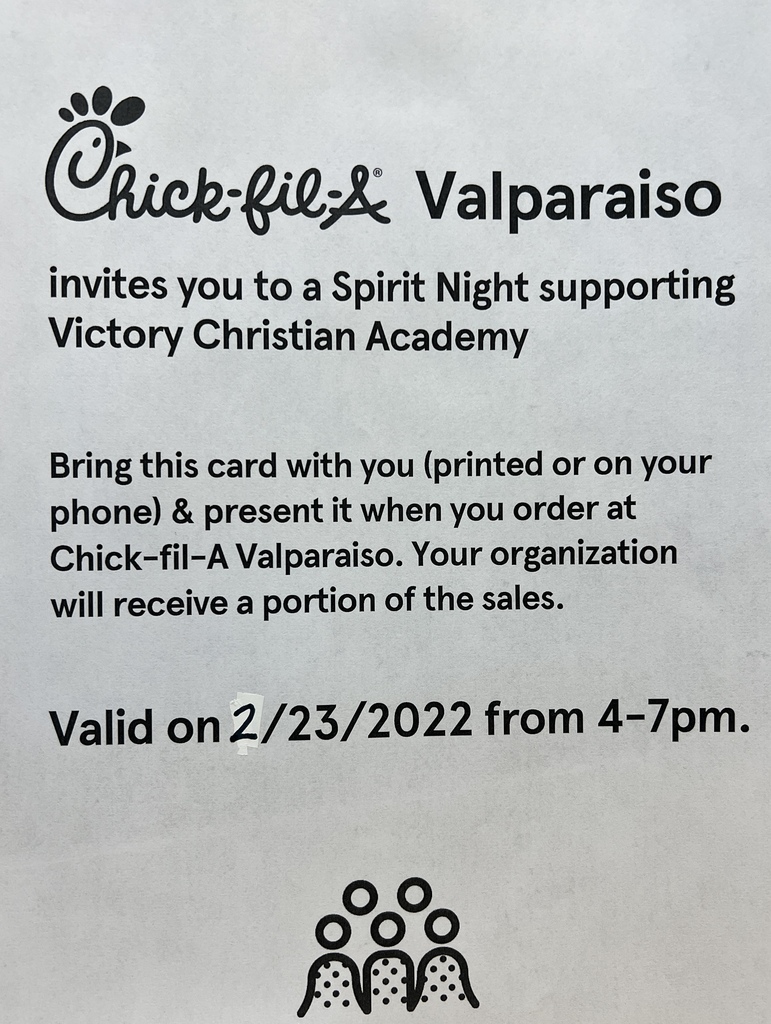 Sneak peak of one of first grade's art projects for our upcoming art show!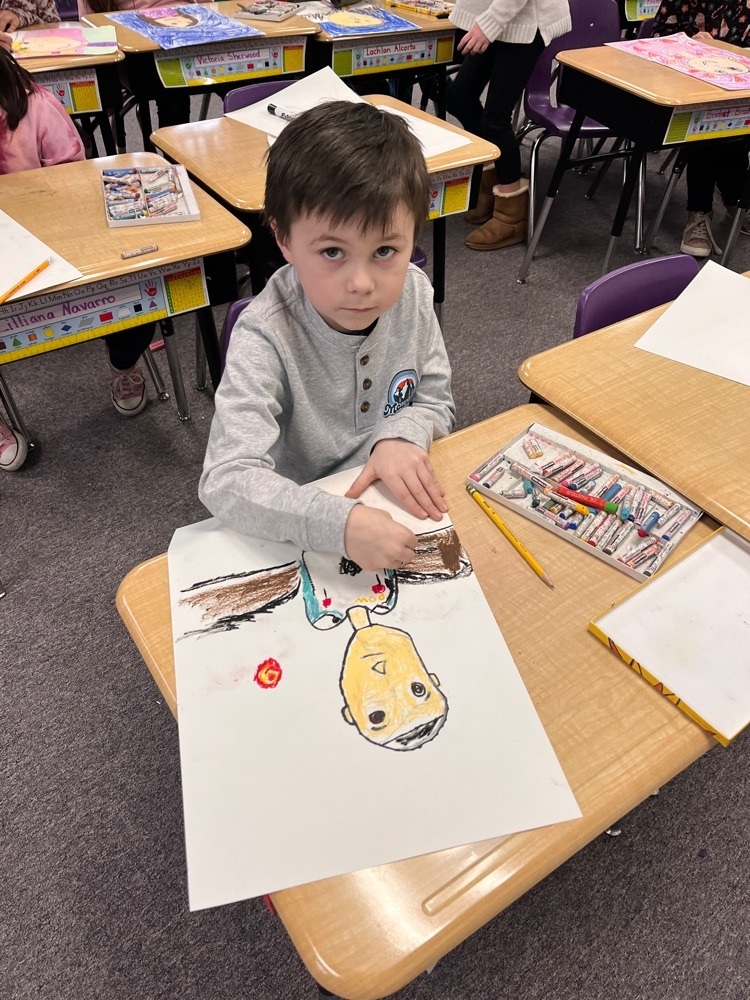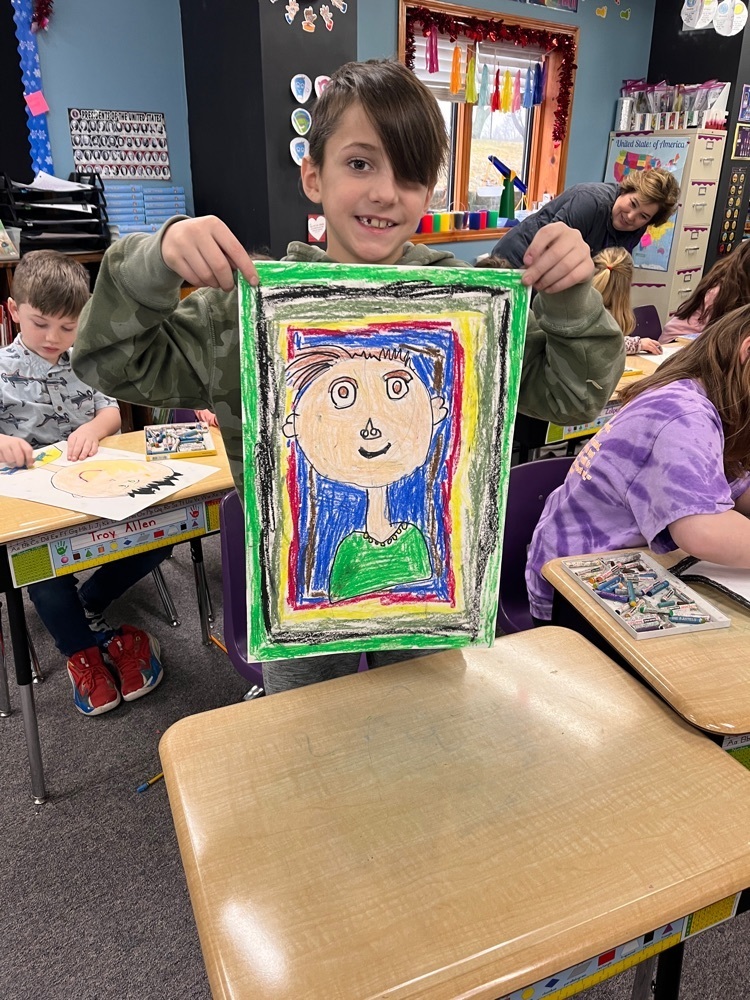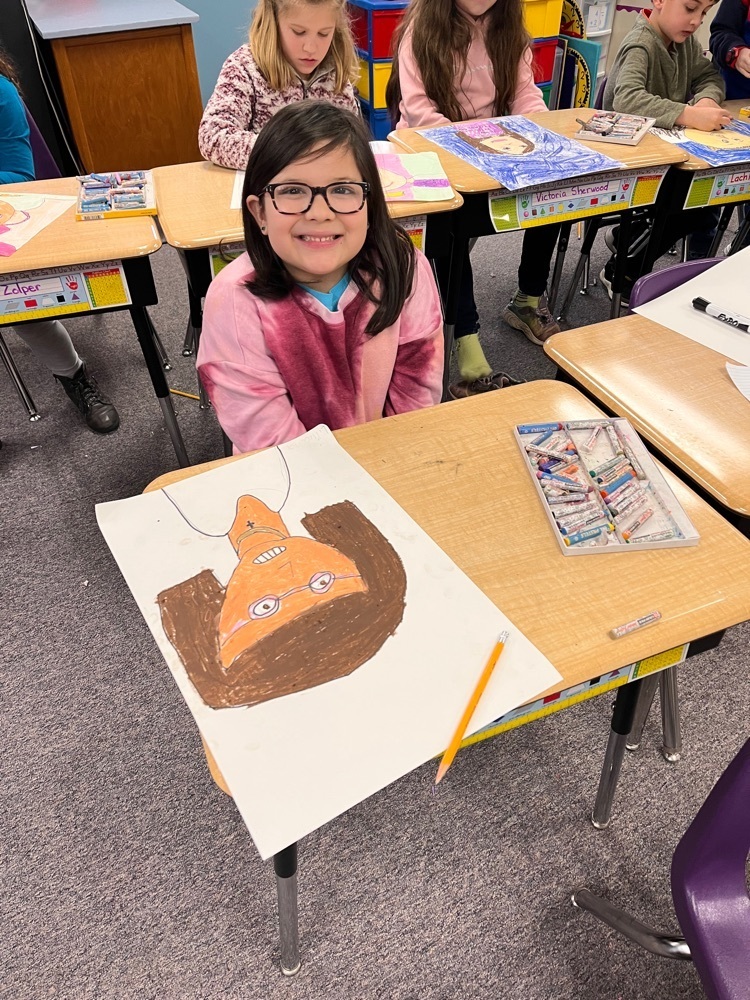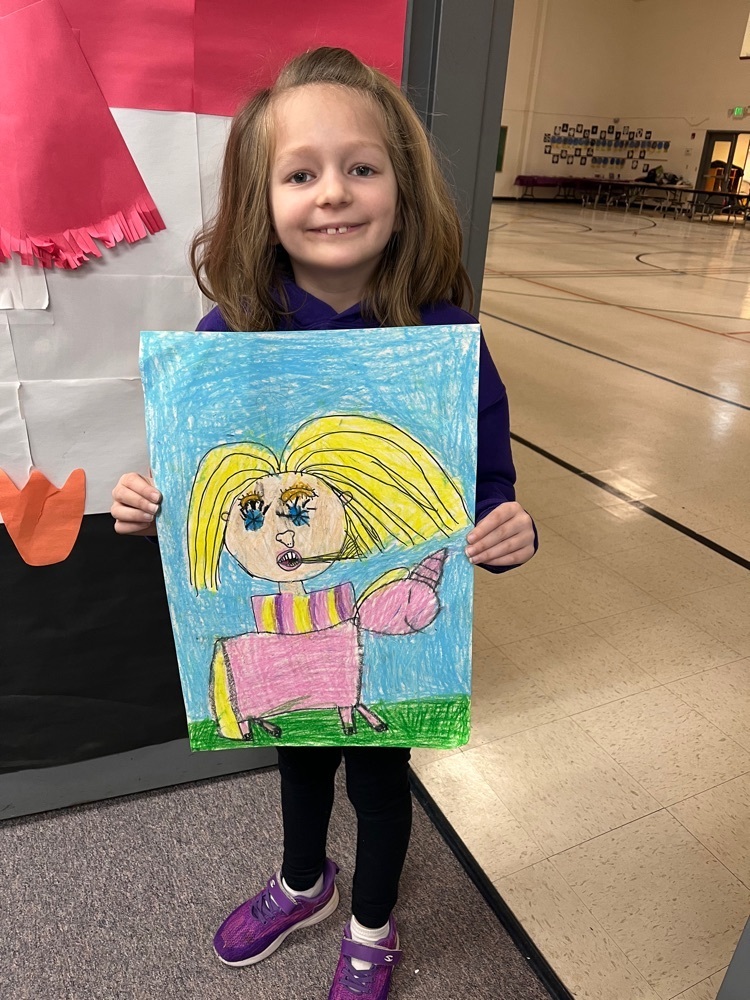 Mrs. Vaillancourt celebrating 2:22pm on 2/22/22 with Mrs. Smith's4th grade! Happy Twosday!!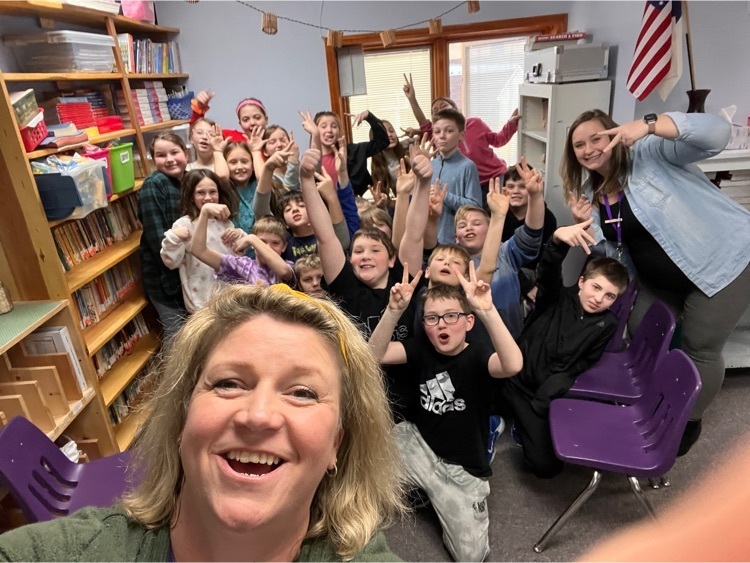 If you have friends or family that may be interested in taking a closer look at VCA's high school or middle school, please mention to them that we are having an open house tonight at 6:00 pm. Teachers and staff will be on hand to meet new families and answer questions and the school will be open for them to tour. They can call the North Campus office at 219-548-2701 for more information.🙋‍♀️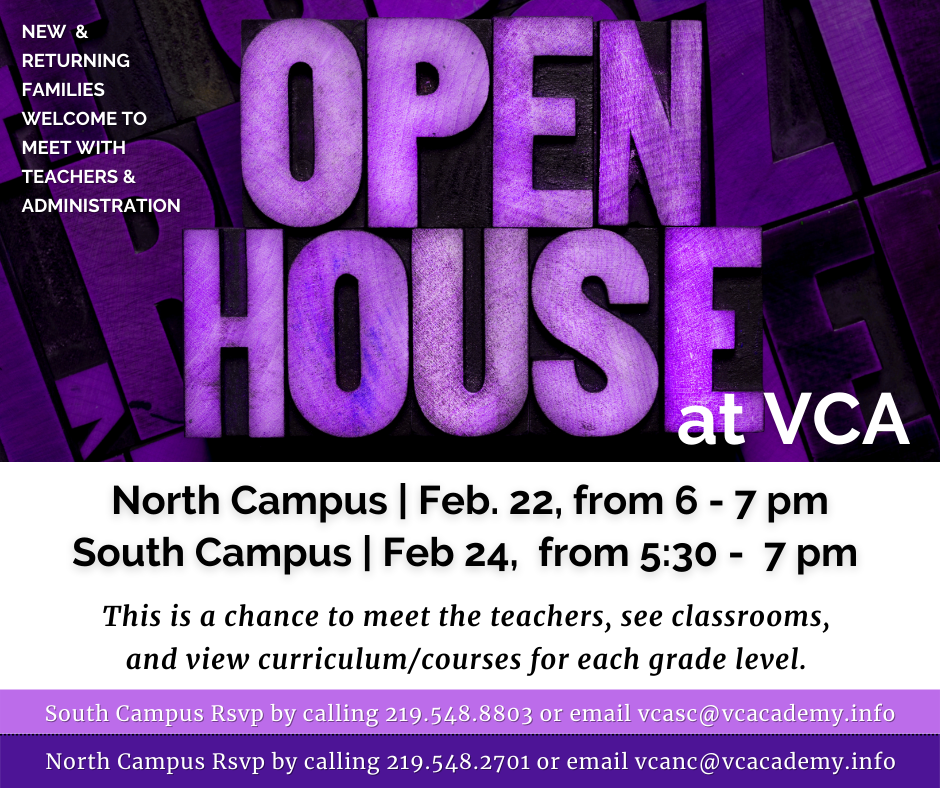 In preparation for the winter storm forecasted to begin tonight, VCA has cancelled school for tomorrow, Thursday, February 17. However, this will be an e-learning day. Students are to check their email for instructions from their teachers. Also, remember that their is no school this Friday or Monday, February 18 and 21, in observance of President's Day. Enjoy your long weekend and be safe!
PTF is sponsoring a book fair! Wholesome books for all ages!!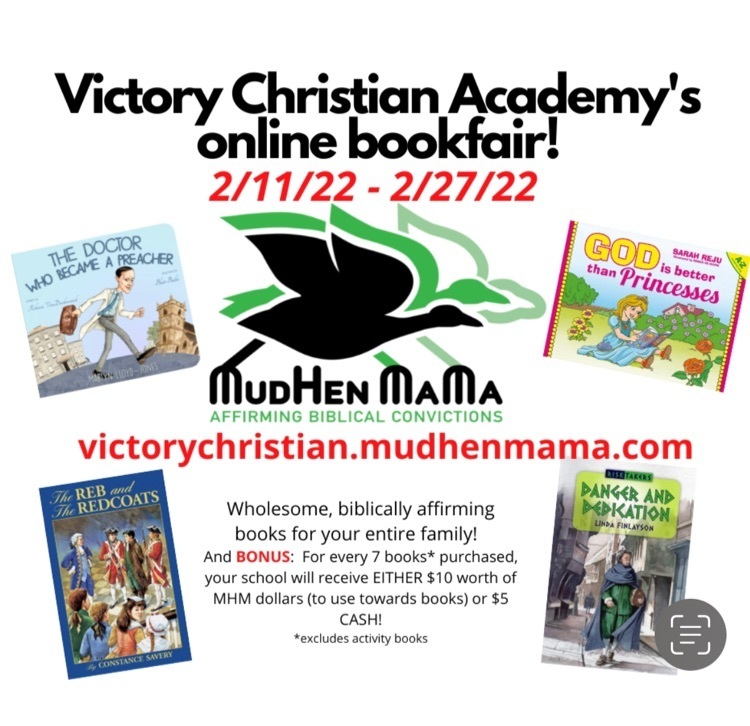 This event is open to NEW and returning families. Call to sign up today!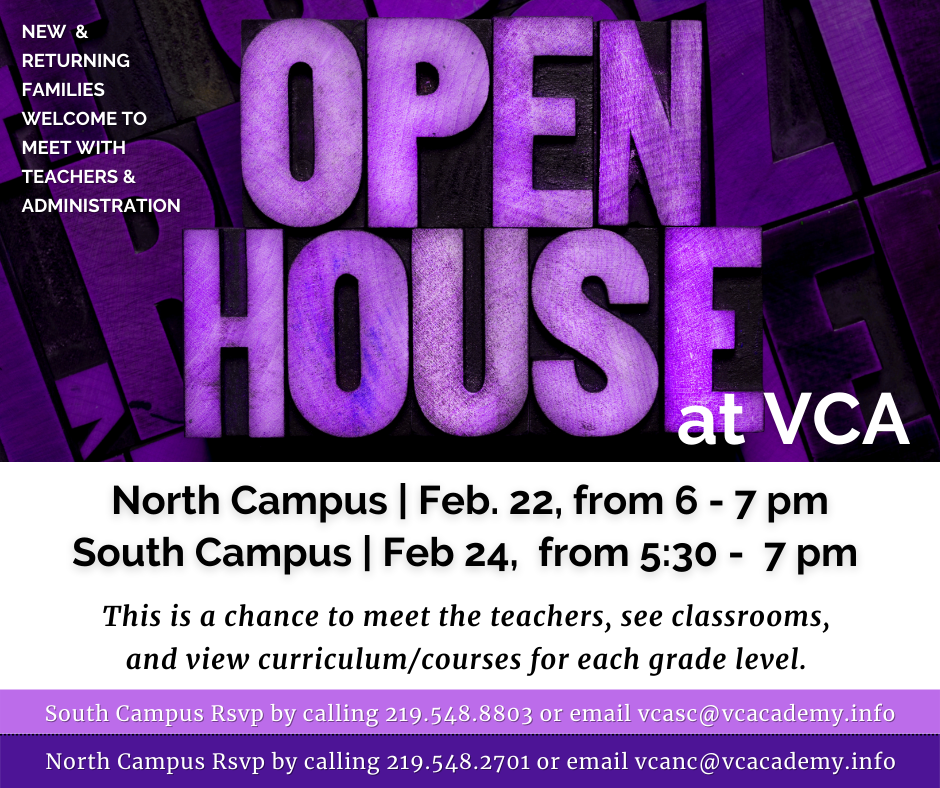 🏀 The JV A-Team will play Covenant Christian AWAY TONIGHT @ 5:30 #GOLions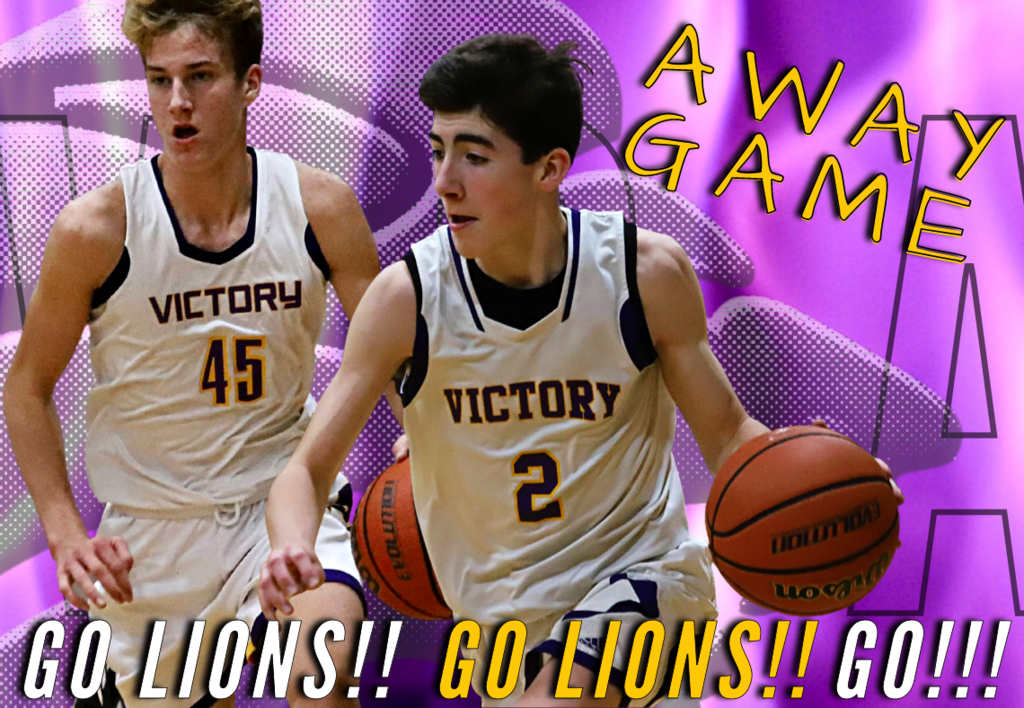 💟 Please RSVP by Friday, February 5! *Grandparents/Special Guests are welcome to attend BOTH sessions if they have loved ones in those corresponding grades.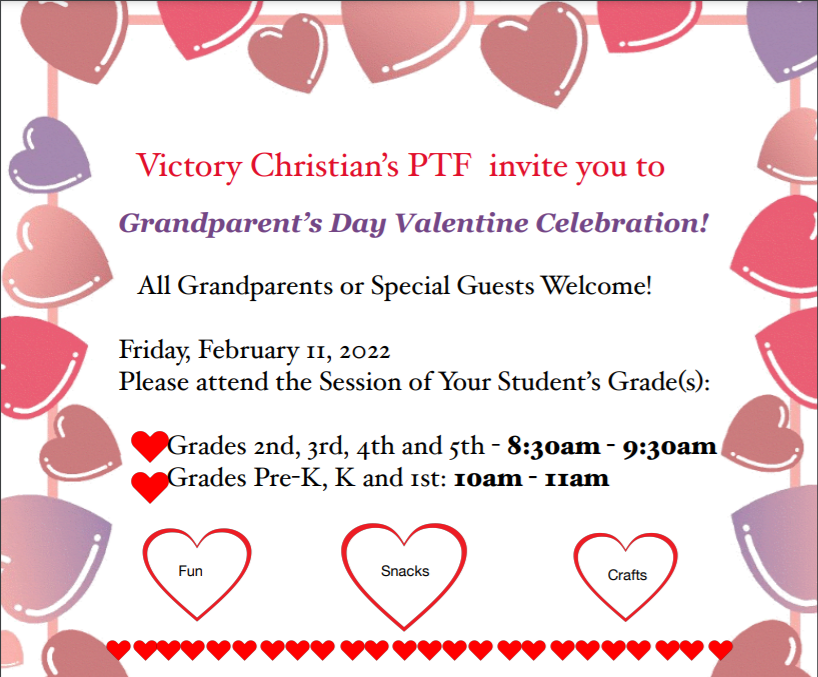 Tomorrow morning (2/8), at 9:45 am, VCA will be having a college signing event for last year's Senior, Brendan Smurdon. This event will last about 15/20 minutes. You're welcome to join us in person to congratulate Brendan or watch the LIVE broadcast on Facebook at that time. Here's a statement from Brendan's coach (& dad): "Brendan will be attending Davis & Elkins in West Virginia starting in the fall '22 semester a D2 school. He received a 4-year athletic scholarship for lacrosse. He'll be playing the attack position. Brendan has played lax for 12 years middle school club at LaPorte, then at LaLumiere, then VCA senior year. Brendan followed his brother Trevor all the way." ~ Rick Smurdon, VCA Lacrosse Head Coach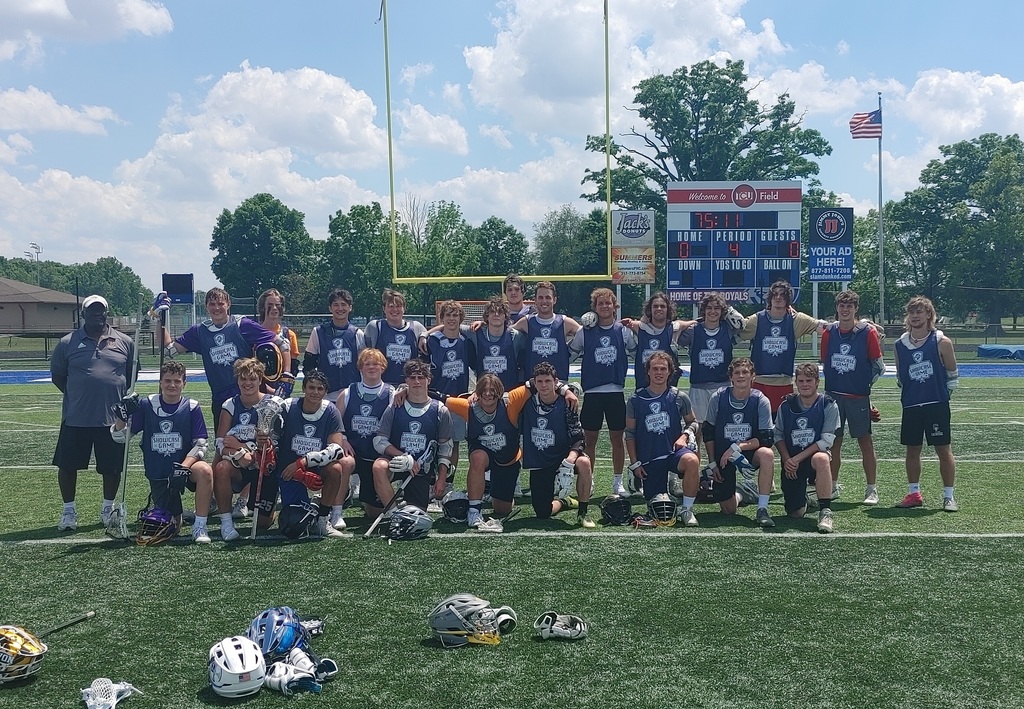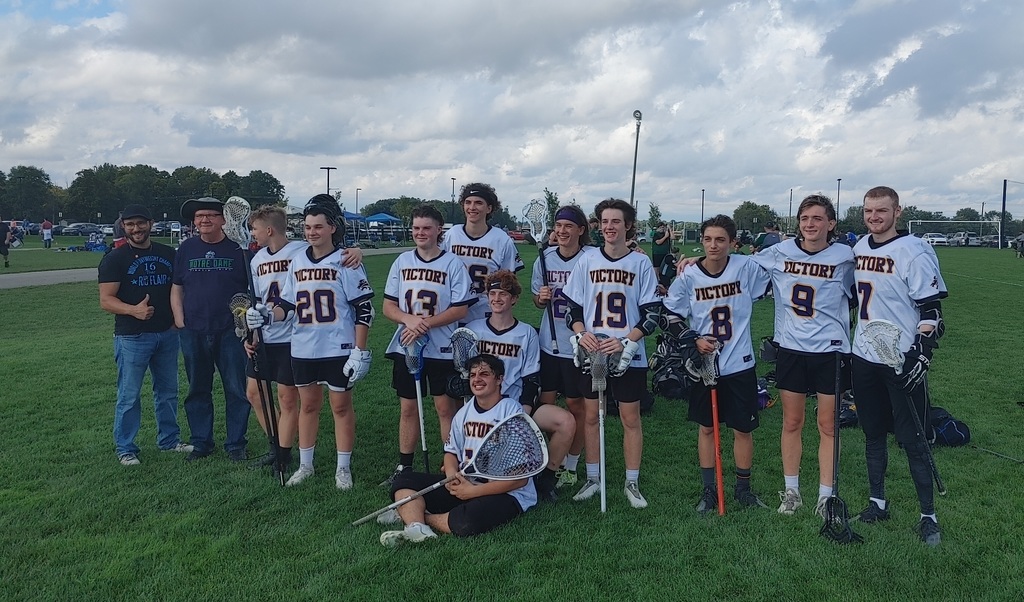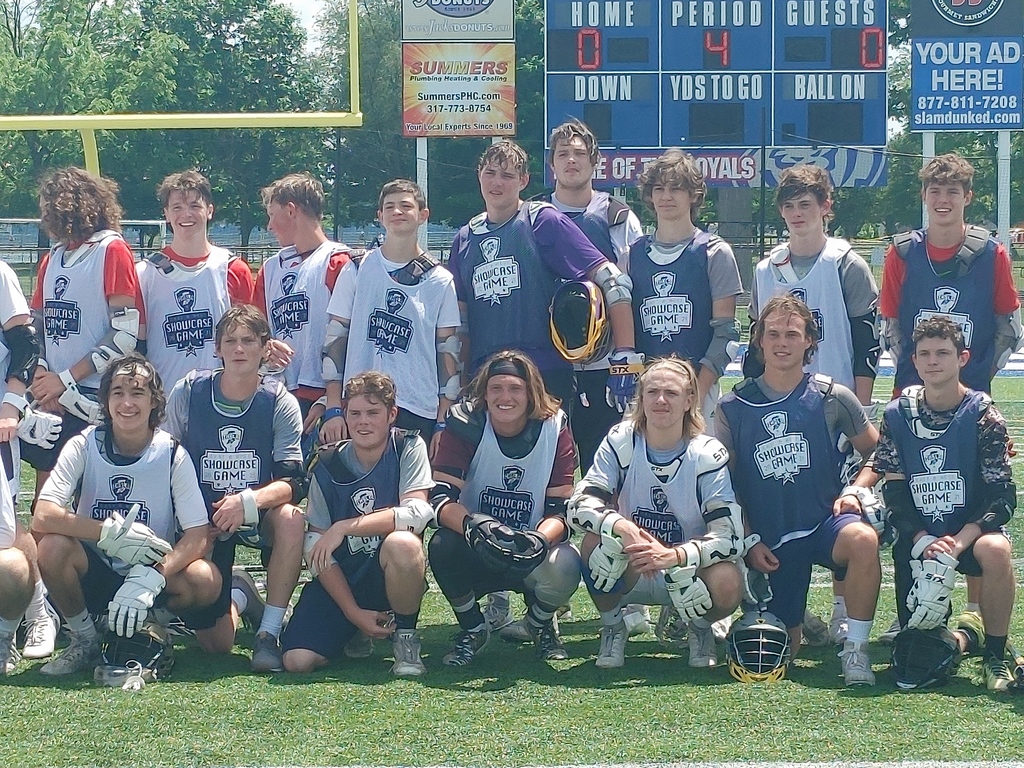 🏀 The JV Boys are playing in the Hammond Baptist Basketball tournament today & our MS Girls are playing AWAY vs. Westville TONIGHT at 5 PM #GOLions!!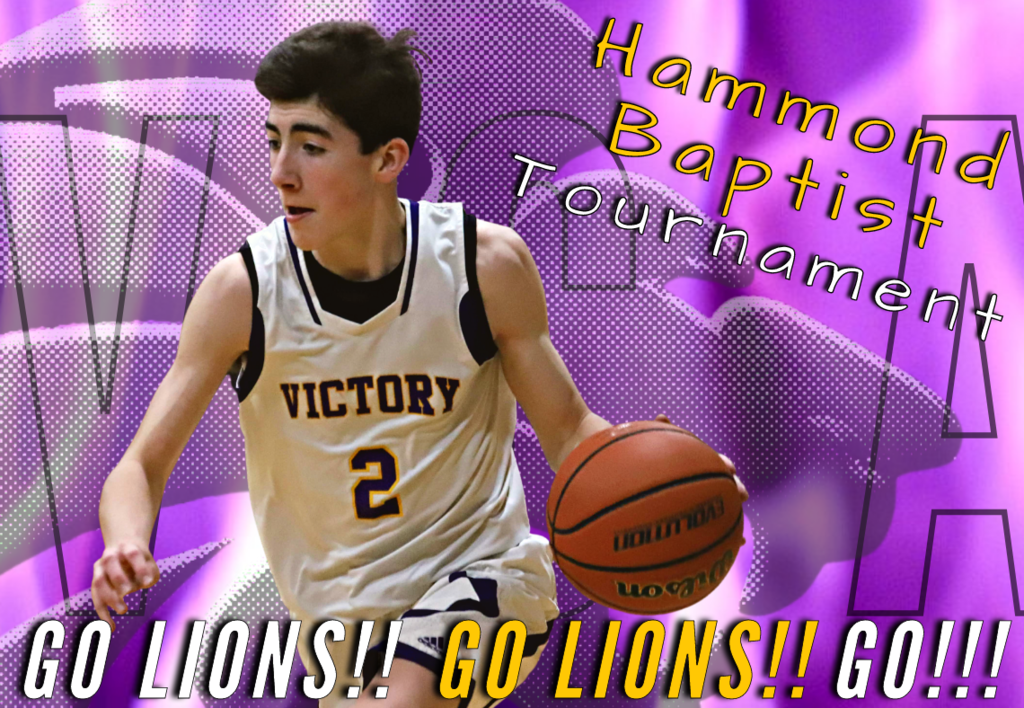 VCA is planning for on-campus instruction this Friday, 2/4. All curricular and extra-curricular programs are included, including the VCA Dad's Luncheon. However, we will NOT have Fun Food Friday tomorrow at the North Campus, 2/4. All students will need to bring a lunch to school. Our parking lots are cleared, and the main roads are as well. Drive safely and see you in the morning! ~ Administrator, David Funk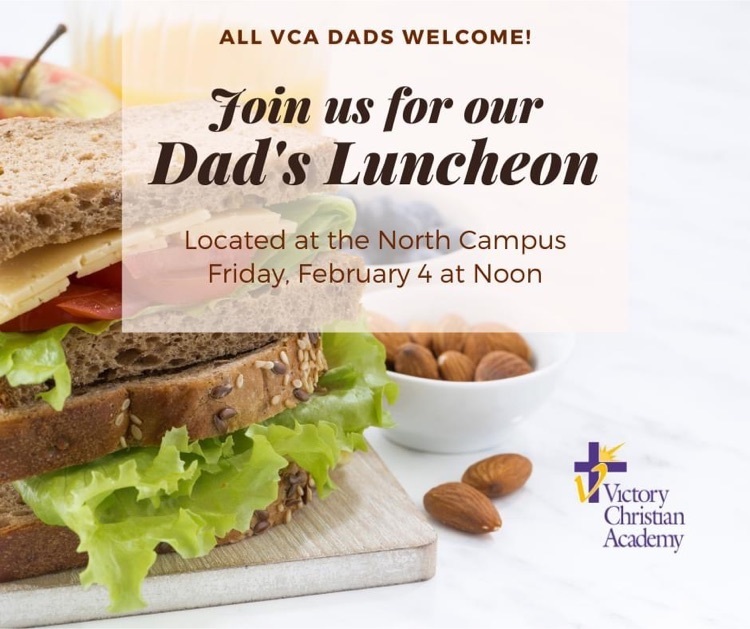 Starting tonight, the forecast over the next 48 hours calls for anywhere from 8-15 plus inches of snow or more in our area. With that in mind and to give everyone plenty of notice, VCA will be closed this Wednesday and Thursday for eLearning. This also means that any extra curricular activities scheduled for the next two days will also be cancelled. Students have been instructed to bring their books and Chromebooks home tonight in preparation for this. A decision regarding Friday will be made Thursday afternoon. Stay safe and warm!